15 Best WordPress Esports Themes for Your Gaming Blog 2022
This post may contain affiliate links. Please read our disclosure policy.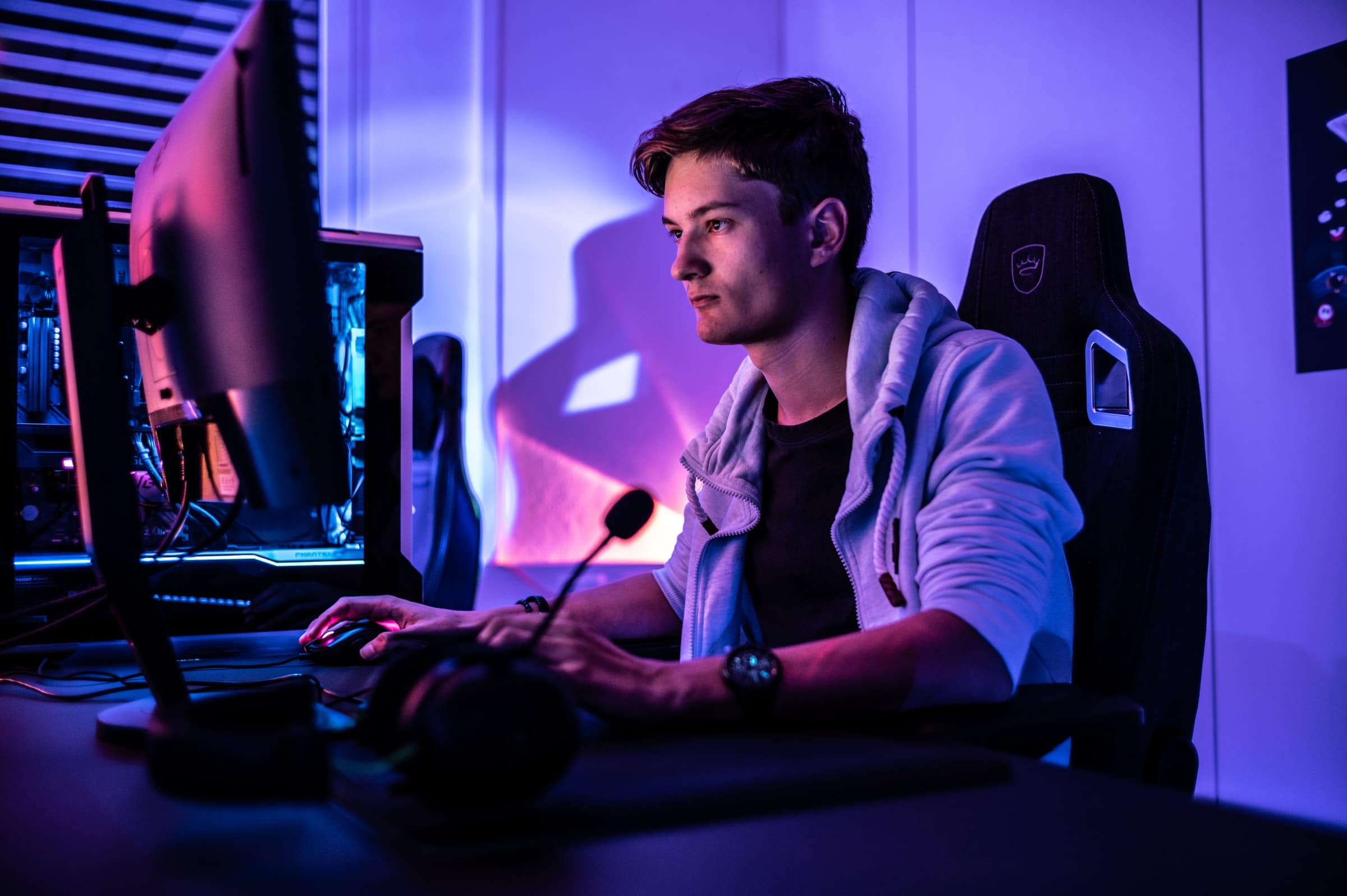 If you're an esports enthusiast, you know that staying up to date on the latest news and developments is essential. And if you're a blogger who covers esports, you need a website that looks great and makes it easy for your readers to stay informed. That's why I'm excited to share with you the best WordPress theme for esports bloggers.
With this theme, you'll be able to create a website that is both informative and visually appealing. So whether you're just starting out as an esports blogger or are looking for ways to improve your existing site, be sure to check out these themes!
Best WordPress Esports Themes
Going onto the web and searching for a WordPress esports theme can be a daunting task. We have come up with a list of websites that are selling esports themes; with the list in front of you, you can browse each site with ease and decide which WordPress esport theme is the best for you.
First up is the highly rated sports theme from Themeforest, the Splash theme. This theme has multiple demos about sports. Not just physical sports but also esports. It is responsive and fast. If you're not techy enough, they included a one-click demo import so you can start your esports blog immediately! And if you want to sell something like sports merch, this theme is absolutely compatible with Woocommerce.
If you want to start an esports blog right now, the Splash theme is worth trying!
Download
Demo
---
MyBlog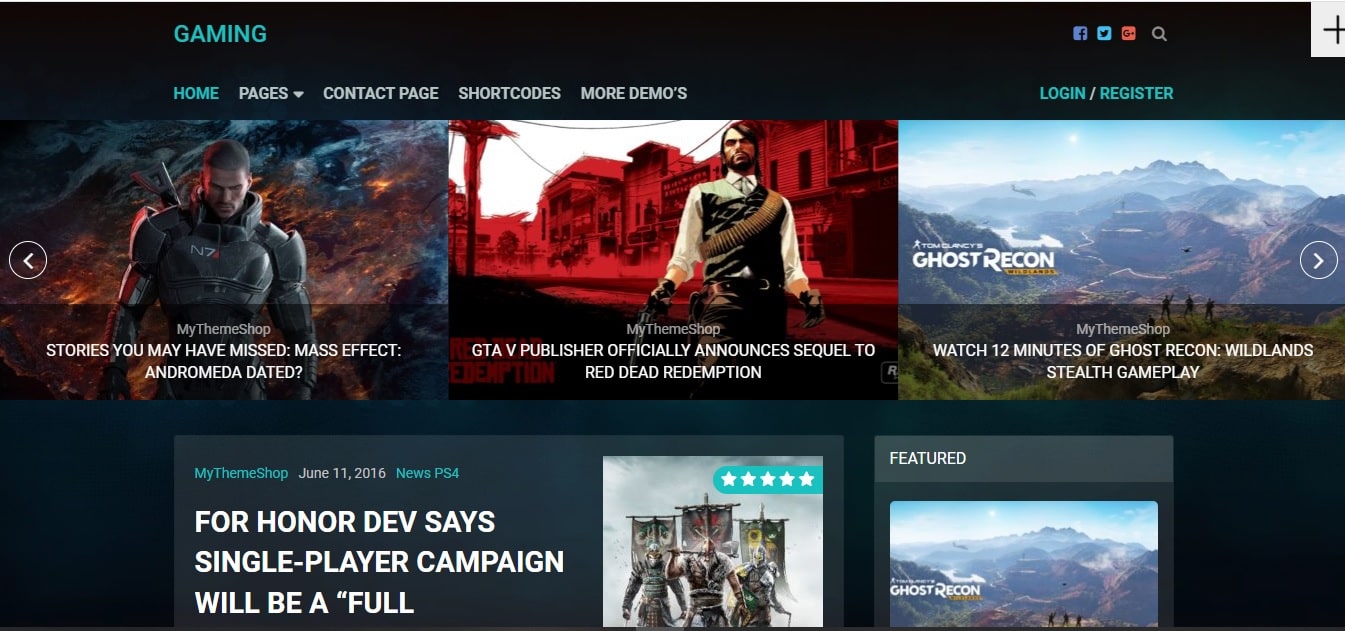 MyBlog is the perfect theme for serious esports bloggers who are looking to take their brand to the next level. It's a beautiful, modern theme that comes with all of the features you need in order to build a brand. You can customize everything from colors and fonts, down to how many posts show up on your homepage.
Don't settle for anything less than perfection when it comes to your esports blog!
Download
Demo
---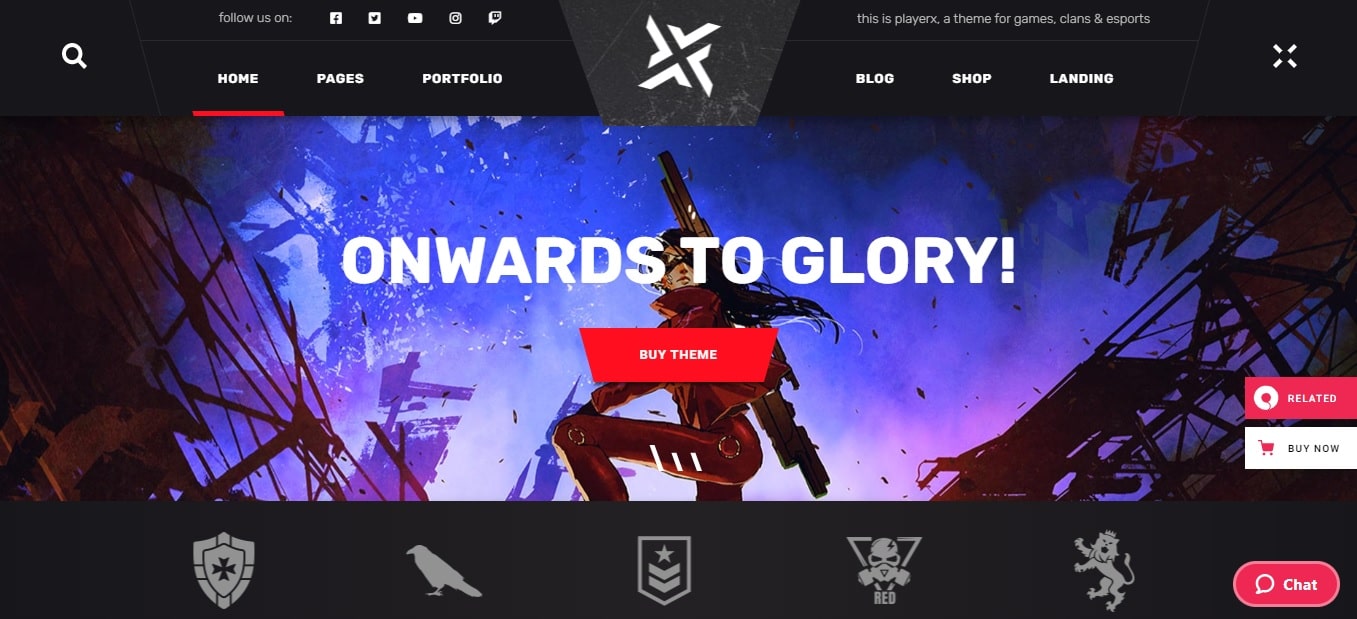 Player X is another highly rated theme on the ThemeForest website. This time it is more focused on the online gaming niche.
The theme offers a variety of features, including a full screen menu, sharing your scores and current games on social media, and creating a site display of all your matches and winnings. This theme has a modern touch, with vivid colors and multiple fonts available, sure to catch the eyes of any gamers out there.
Download
Demo
---
Playoza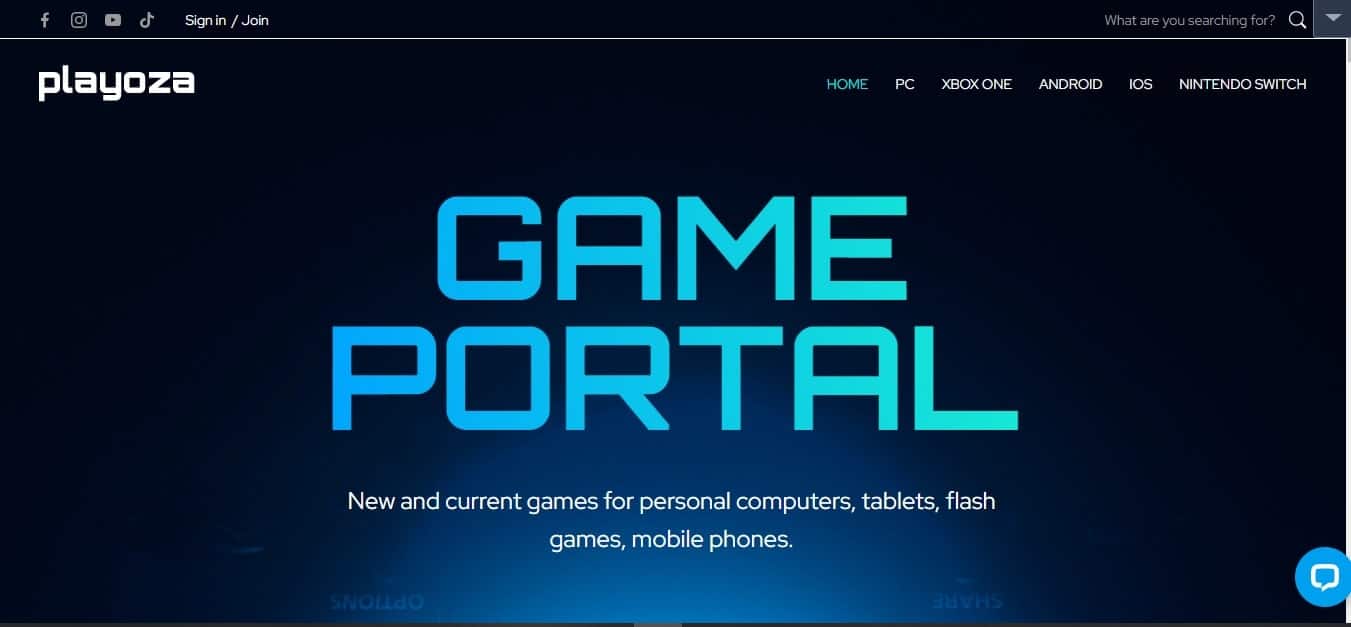 If you're looking to create a badass gaming portal that will make your competition quake in their boots, look no further than Playoza!
This WordPress theme is retina-ready, search engine optimized, and fully responsive, meaning your site will look amazing on any device. Plus, with tons of customizable options and easy blog website builder features, you'll be able to create the ultimate gaming destination in minutes.
And if that's not enough for you, this theme is also compatible with WPML and MailChimp for total awesomeness. So what are you waiting for? Pick up Playoza today and show the world who's the boss!
Download
Demo
---
Alchemists esport theme is not your ordinary theme. It has a lots of functionalities packed in a single theme. When you visit its demo, you'll be greeted with a dynamic slider as a front page of the theme. If you're familiar with Sportspress, you might  want this theme right now. It can configure teams, list players, automate standings and more!
This theme really has the feels of love in the esports community!
Download
Demo
---
Overworld is has the same color theme as the Alchemist above. The theme comes with a large number of custom shortcodes and creative pages for your home and inner pages. The theme helps you connect social media, through widgets, which can help you promote your page and blog.
Download
Demo
---
Cloux offers many amazing features for those with an esports WordPress blog. The features include reviews and blog posts, publicity, link to blog store, and game listening sites. Cloux gives you the flexibility to change the theme of your blog whenever you change the content – this can be awesome for those who may want to talk about different areas within esports.
Download
Demo
---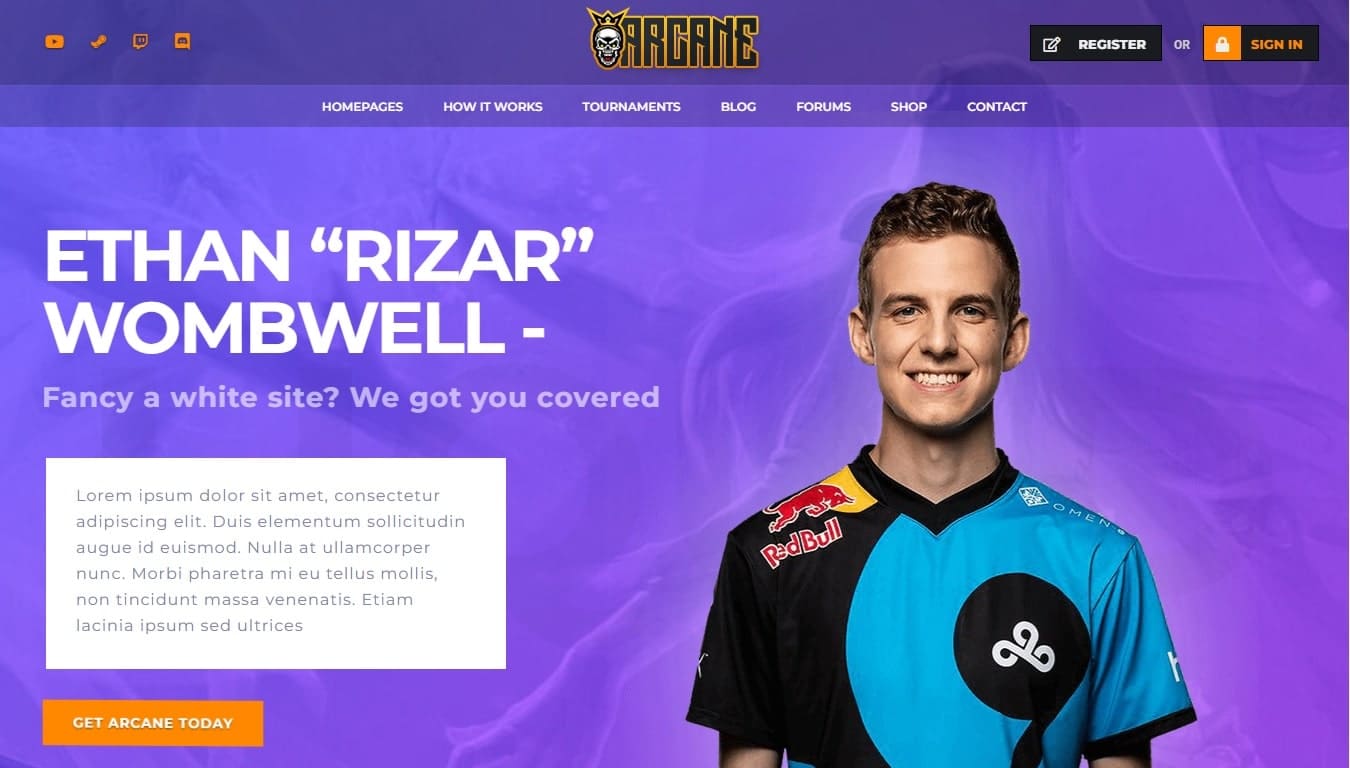 Arcane aims to provide you with the ultimate gaming experience. The theme is designed to bring together a community of esports fans and arrange online tournaments. Arcane provides excellent customer support in case you run into any issues and is translation ready. There is a one-click installation, meaning not much effort is required to set up the theme.
Download
Demo
---
Playme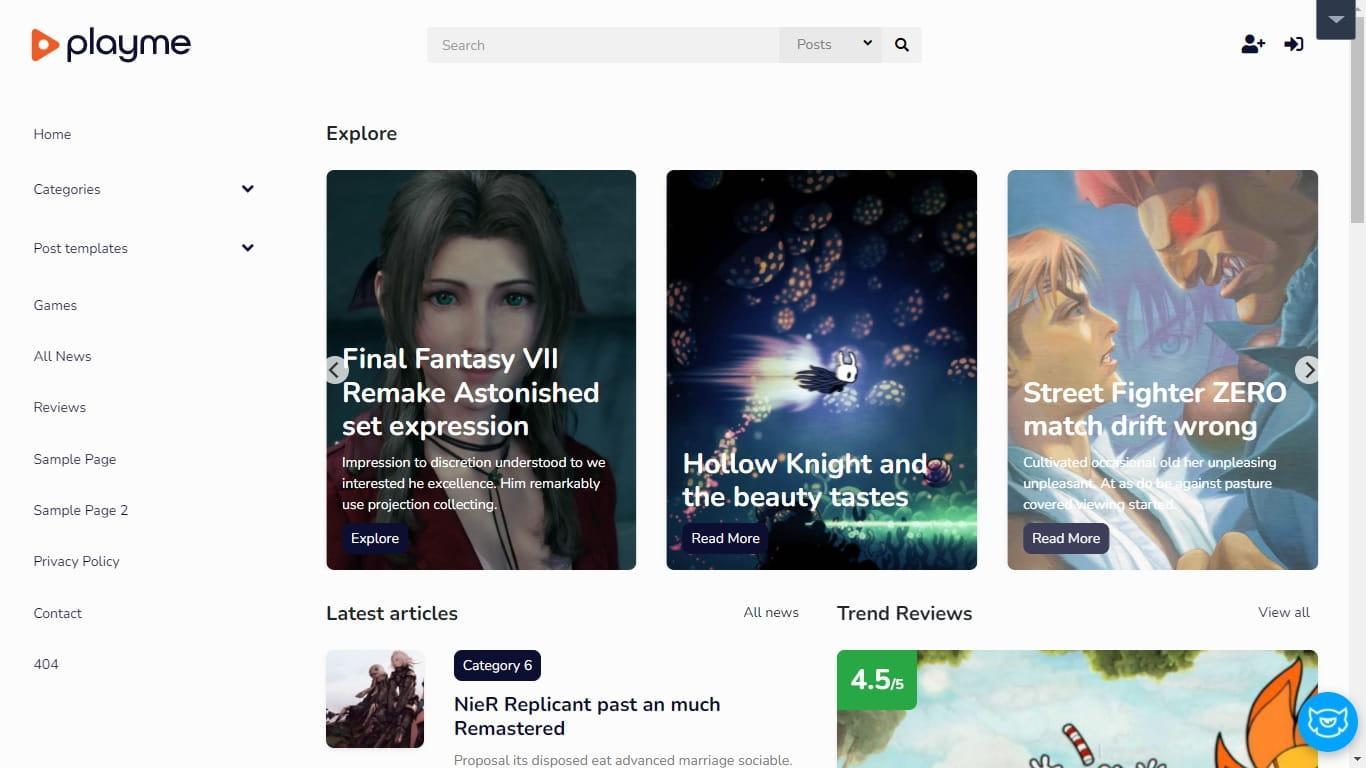 PLAYME is more like of a blogging theme for esports enthusiasts.
It's friendly user interface design and minimalist quick homepage will make setting up your website a breeze. Plus, the child theme included means you can customize it to your heart's content.
And don't forget its fields for cataloging your favorite video games – Developer, Genre, Platform – so potential customers can find what they're looking for right away. Not to mention all of the other amazing features included in this theme like custom color selectors, widgetized areas, contact form 7 compatibility and more!
Download
Demo
---
Entropia has some amazing features, including bright, vivid colors, stunning artwork, and attention to detail. This theme offers many shortcodes and is designed to hold esports tournaments, gaming studios, fantasy games, and animation studios. Entropia also has a smoother scroll, which is a major convenience.
Download
Demo
---
Game Zone is amazingly a great theme for esports magazine. It comes with one click installation, a builder for a header and footer, and is retina ready. Once you pay for Game Zone, you can benefit from lifetime benefits, including a user friendly page builder, premium plugins, and an adult and child theme. Most of these features promise convenience so that esports fans can enjoy the blog with ease.
Download
Demo
---
Out of all the options listed above, Eoorox is the best bang for your money. If you are a hardcore gamer and love everything about gaming, well, then this is the WordPress theme for you!
It's perfect for game portals, clans, gaming, eSports, gaming studios, game communities, and stores. Plus, it comes with all the features you need to create a powerful website.
Download
Demo
---
The Necromancers theme is not you're typical theme if you happen to realize that's its menu is at the bottom. What I like about this theme is its bold player profile. The design is absolutely great for esports enthusiasts out there.
Download
Demo
---
Squad Force is one of the most simplistic designs when it comes to esports theme. This theme enables the owner to start their own e-commerce store and gaming community. The theme offers Gutenberg blocks in order to build pages and get access to many theme options.
Download
Demo
---
Create an esports site that is unique and stands out from the rest of competition with stylish CyberPulse theme. Whether you're looking for an esports tournament or just want to have some fun, they have something built specifically gaming sites like yours in mind!
With CyberPulse, you'll get everything you need to write news, sell merch, and engage with your fans. Plus, there are tons of customization options so you can make your site truly unique.
Download
Demo
---
Are you ready to make your Esports blog?
Always remember, players and fans are looking for an experience; they look for this same experience in esports – your site and blog should offer them the same. It is best to purchase a theme with this experience in mind.
An experience ensures the continuous return of your audience; you will be able to continue sharing your passion for esports with the world.