A2 Hosting Black Friday Deals + Cyber Monday 2022
This post may contain affiliate links. Please read our disclosure policy.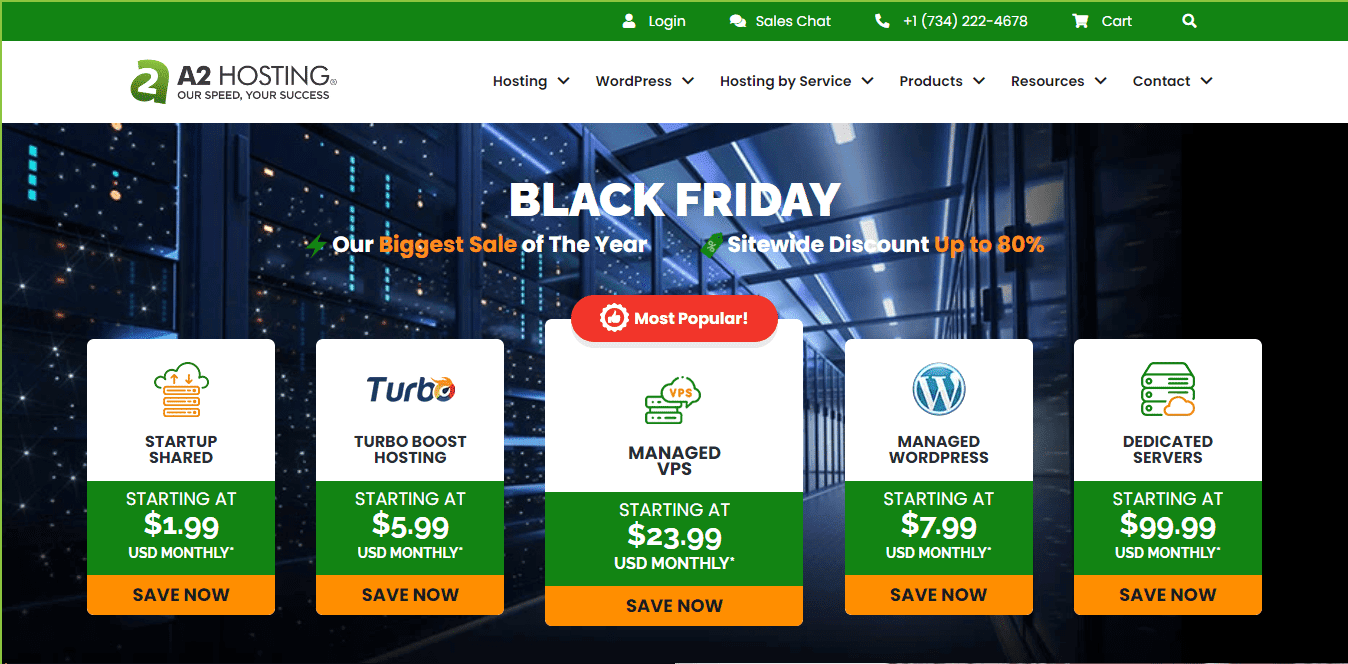 For anyone who loves fast web hosting, A2 Hosting is finally giving Black Friday discounts on Shared Hosting, Turbo Hosting, Managed VPS, Managed WordPress and Dedicated Servers!
Check out A2 Hosting Black Friday deals for 2022, and get ready to save big on your website or app hosting needs!
The best thing is, there is no need for promo code and discounts are available sitewide!
A2 Hosting Black Friday Deals + Cyber Monday 2022 Breakdown
With plans starting at just $1.99/month, now is the time to start making your website or make the switch to A2 Hosting!
A2 Hosting is excited to announce their Shared Web Hosting Black Friday deal! For a limited time, customers can sign up for 36 months of Shared Web Hosting starting at just $1.99 per month.
This is a significant savings from the regular price of $10.99 per month. A2 Hosting's Shared Web Hosting plans are perfect for individuals who need a fast, reliable and affordable way to host their website.
A2 Hosting's Shared Web Hosting plans include unlimited storage (100GB for starter plan), bandwidth, email accounts, and more.
---
A2 Hosting has always been on the cutting edge of web hosting technology, and their new Turbo Web Hosting is no exception.
With limited time, A2 Hosting Turbo Web Hosting now starts $5.99/month from its regular price of $20.99.
A2 Hosting's Turbo Web Hosting is the perfect solution for those who want a faster website without sacrificing quality or features.
---
3. Managed VPS Hosting – Promo Starts $23.99/month (regular $76.99)
From $76.99, you can now get Managed VPS Hosting this Black Friday for only $23.99/month.
That's an incredibly low price for such high-quality hosting, and it's perfect for anyone who needs a little extra power and speed for their website or blog.
A2 Hosting Managed VPS starter plan, Lift 4 plan comes with 4GB, 150GB SSD, 2TB Bandwidth and and 2 Cores. Of course they have higher plans in case their VPS starter plan can't meet your needs.
---
If you're into WordPress development like me, A2 Hosting is offering Black Friday discounts on their Managed WordPress.
A2 Hosting's Managed WordPress plans start at $7.99/month just this Black Friday.
A2 Hosting's Managed WordPress plans are perfect for those who are looking to take their website to the next level. With A2 Hosting, you can have peace of mind knowing that your website is in good hands.
They are one of the best and fastest Managed WordPress hosting aside from Rocket.net which this site is hosted.
Get started today and unlock your site's potential with A2 Hosting's Managed WordPress plans while they are on sale this Black Friday!
---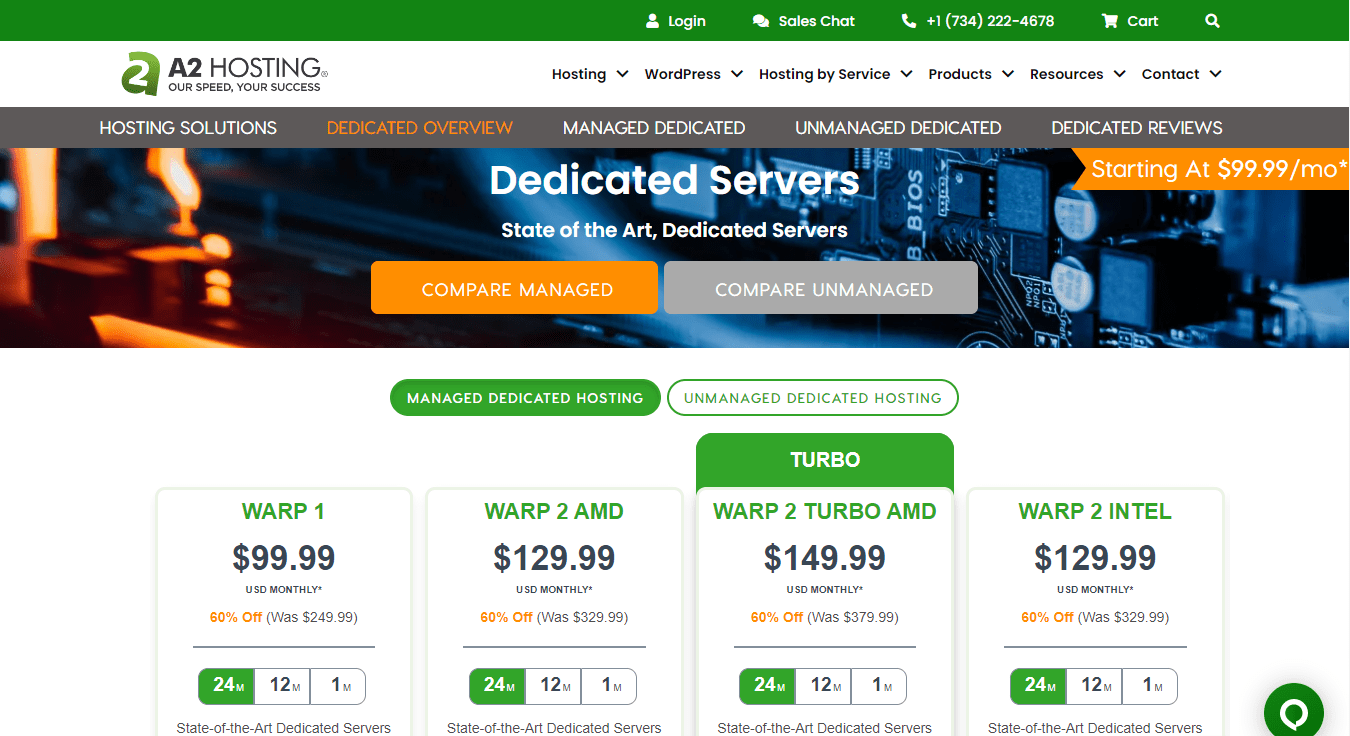 Finally, A2 Hosting Dedicated Hosting is on the table this Black Friday! For only $99.99, you can have a Managed Dedicated hosting from A2 Hosting!
Normally, you would pay for $249.99 per month, but this season you can get it from almost one-third of its original price.
Not only that, you can also avail discount on their Unmanaged Dedicated hosting. From $199.99, you can get it at $72.99. You can also avail higher and powerful plans with a discount.
Take note that you need 24-months to get bigger discounts.
---
In Summary
A2 Hosting Black Friday and Cyber Monday deals are once a year offer. Here's a summary of what they're offering this season.
You can also check out other web hosting deals this Black Friday and Cyber Monday.