Cloudways Free Trial: 5 Easy Steps to Avail 3-Day Free Trial 2022
This post may contain affiliate links. Please read our disclosure policy.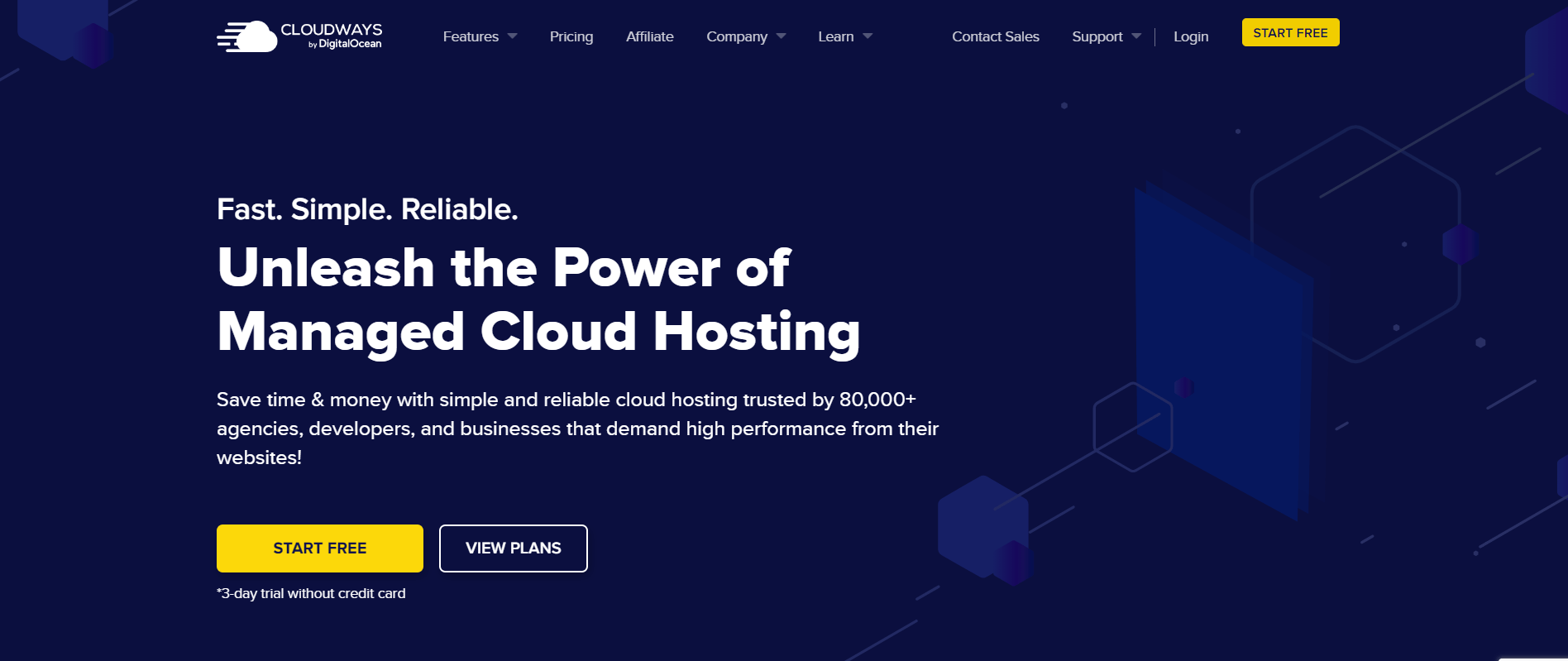 Cloudways free trial gives you a chance to explore the Cloudways platform. You can get started with Cloudways in minutes, and there are several things you can benefit from using their free trial for 3 days.
In this blog post, we will walk you through the steps of signing up for Cloudways free trial, and we will also discuss what you can expect from it.
What is Cloudways?
Cloudways is a Cloud-based managed hosting platform that offers highly secure and scalable Cloud solutions for web development.
Their unique approach to cloud management allows users to manage their applications with ease, saving them time and money in the process. Cloudways provides an easy way for you to get started with your own website or blog on Cloud infrastructure
Getting Started with Cloudways Free Trial
Step 1. Go to Cloudways and Click Get Started Free.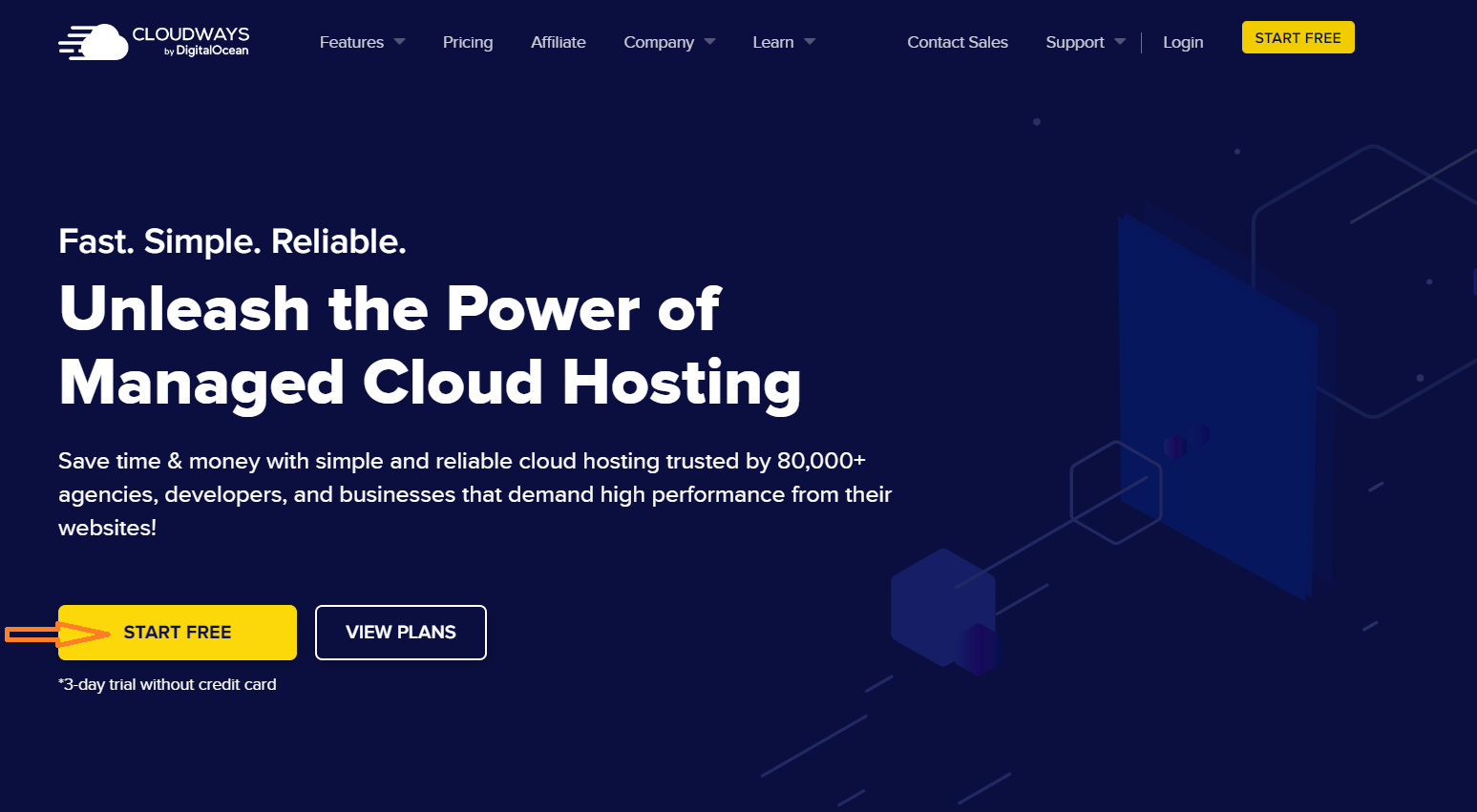 Step 2. Fill in the Necessary Fields in the Form.
Fill in the application form and hit Start Free. For easier and faster verification, use your LinkedIn or GitHub account to register.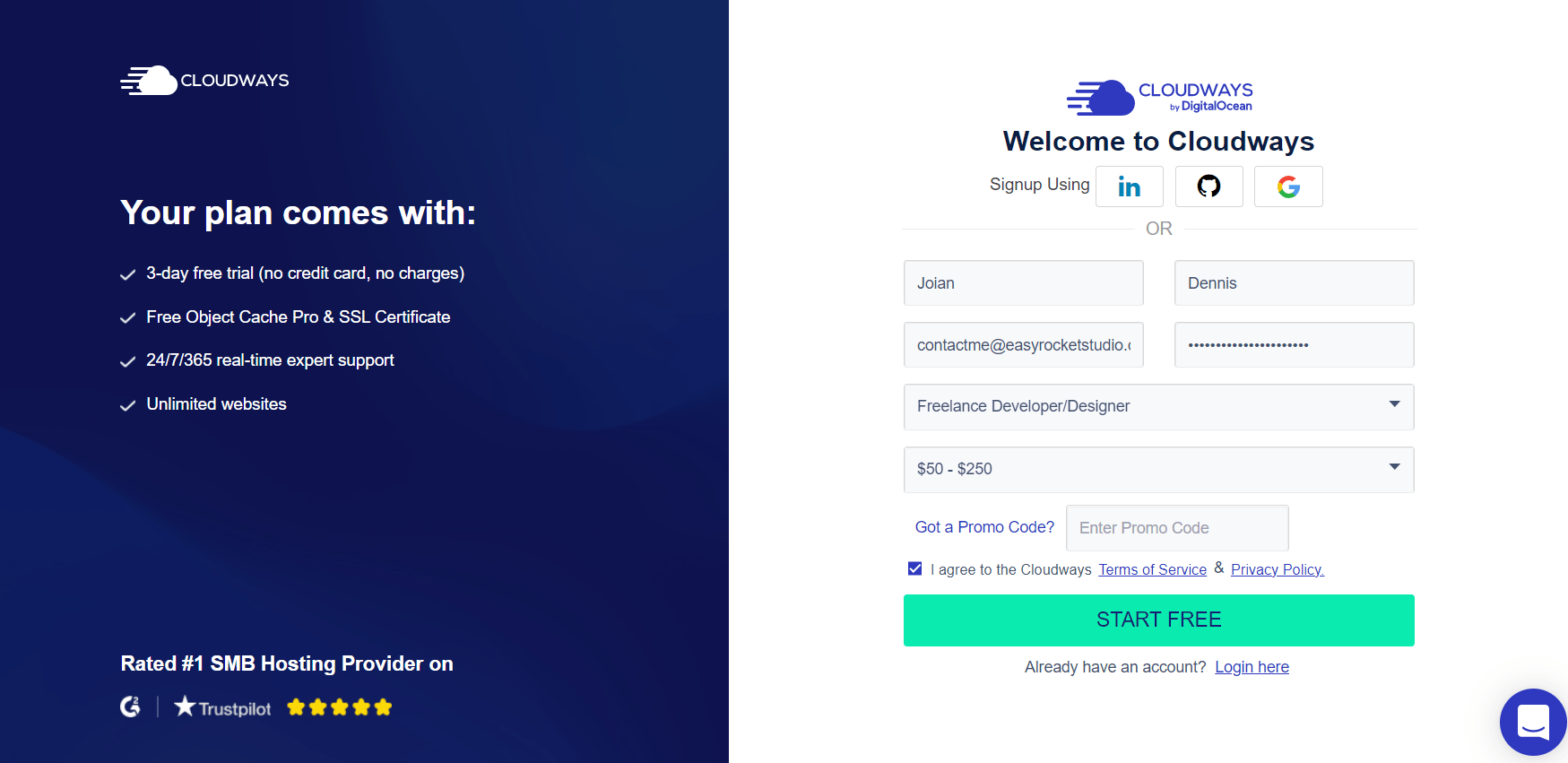 Step 3. Activate your Account.
Cloudways will send an activation link to your email. Click Activate Account.
Once you activate your account, you will be greeted by a welcome message.
Just click get started and start testing the platform.
Step 5. Launch Your Server
Finally, you have started their 3-day free trial. It's time to launch your server. Note that AWS and Google Cloud Platform are not available for a free trial.
For this walk through, we will use Digital Ocean 2GB Intel London. It has 1 CPU core, 50GB storage and 2TB bandwidth. Hit Launch to start launching your server.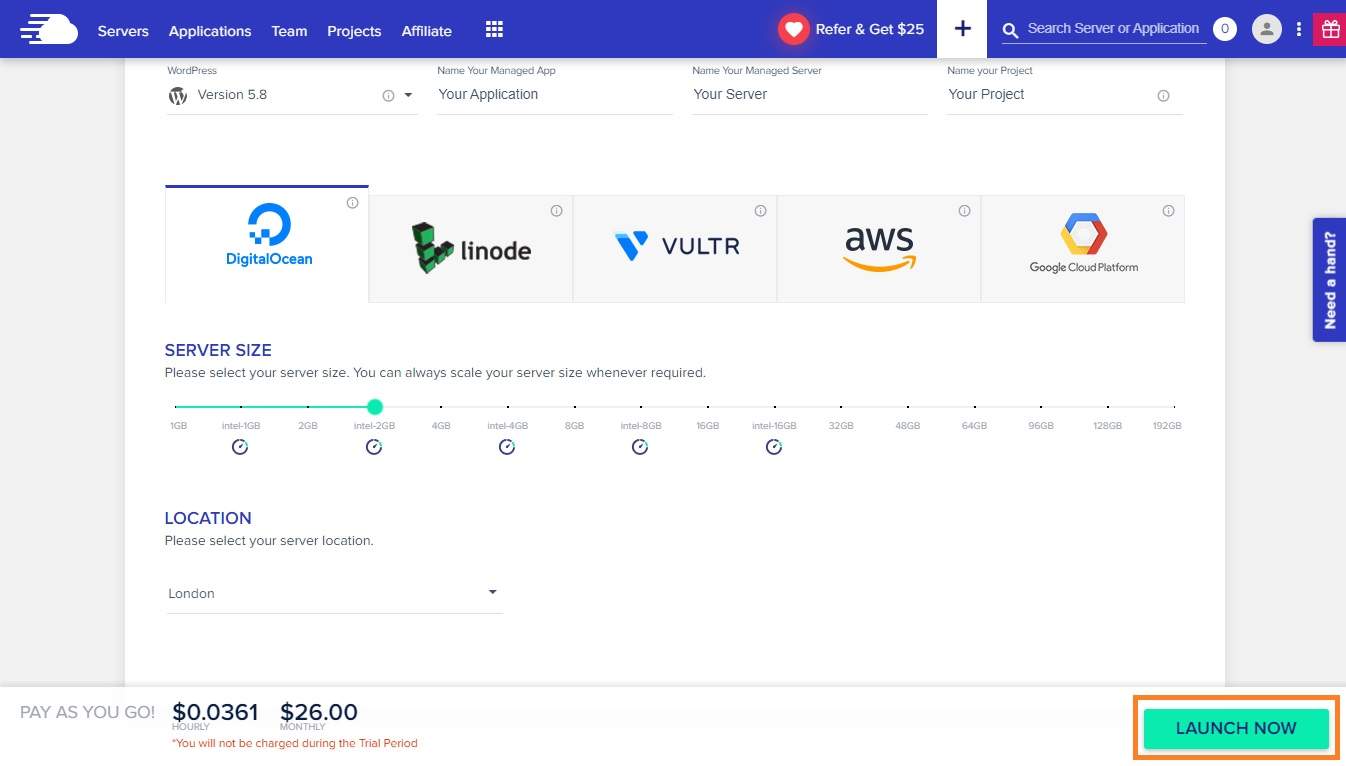 Wait for at least 7 minutes for Cloudways to prepare your server and application. They will automatically install a WordPress staging site.
Once the preparation is done, click www and click Your Application.
From there you will be going to your Application Management. Just click the small icon to see your staging website. The Admin Panel has your link to your wp-admin WordPress and its credentials.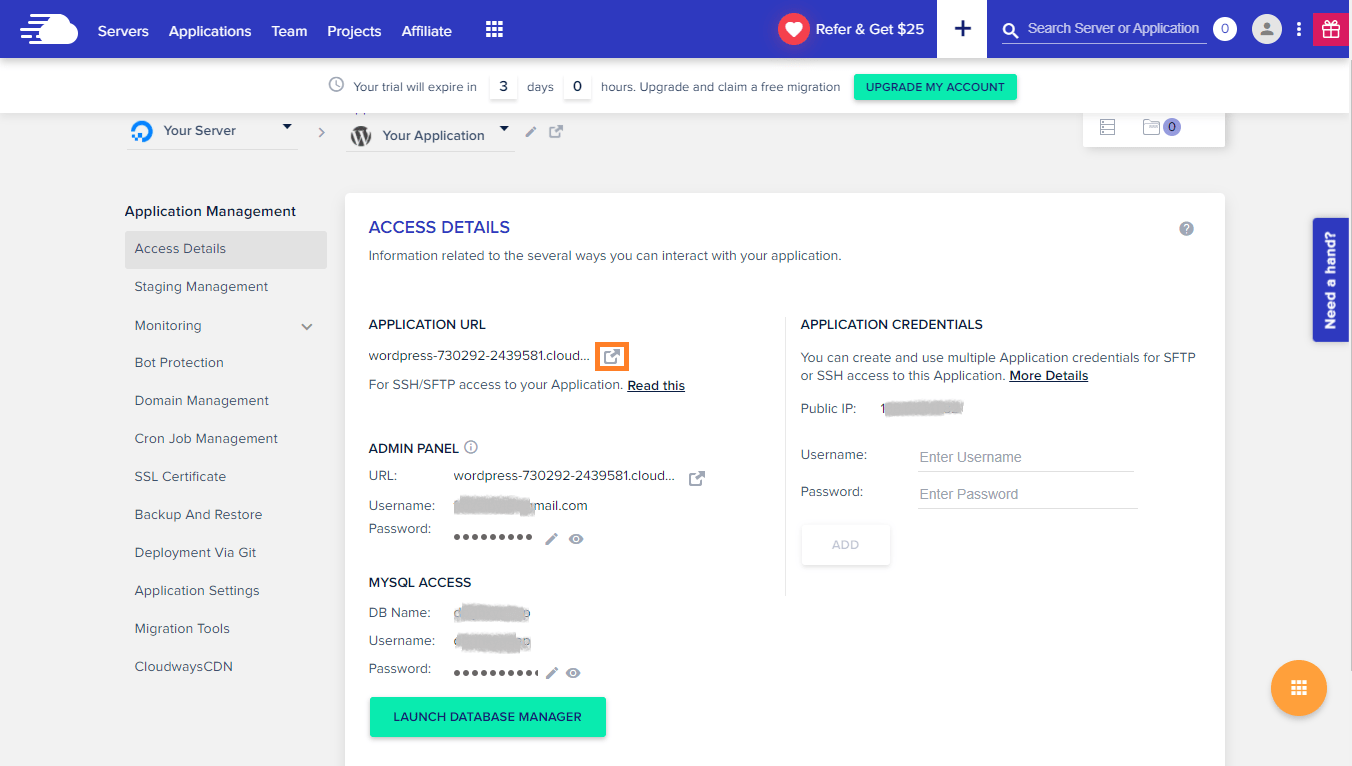 And there it is. You have finally activated your free trial. If you're happy about the trial, you can upgrade to fully paying account.
How fast is Cloudways?
Testing out the staging site is a great way to test the performance of Cloudways. Now that you have the trial application ready, why not test it?

GTmetrix tests shows an amazing grade A. Since our server is in London, we should choose London as the test server first. Note that no optimization was done on the website.
What about in the US? Well, it's still fast.

What about mobile speed test? We'll I cannot complain.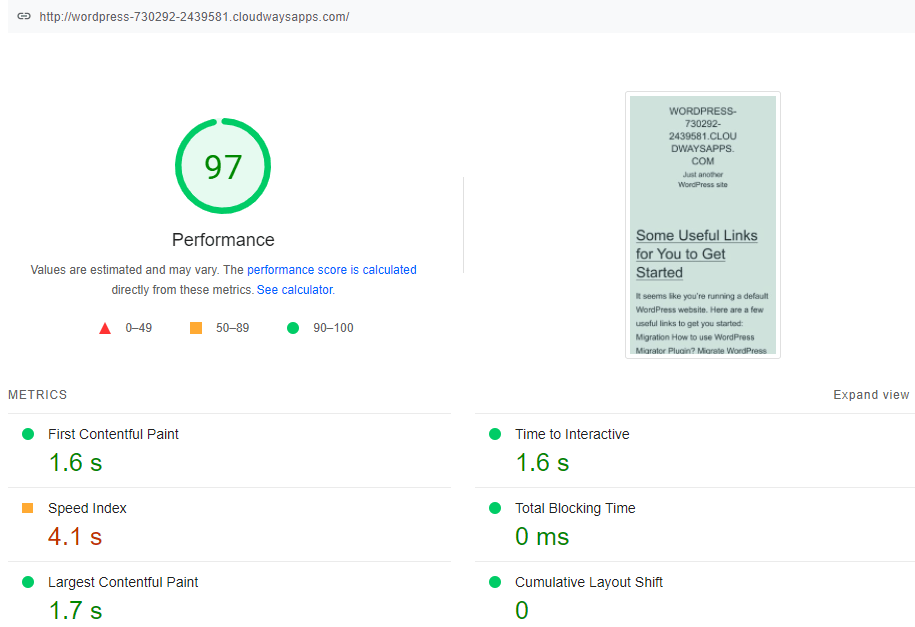 Frequently Asked Questions
Conclusion
In this blog post, we have discussed Cloudways free trial and what you can expect from it. If you're looking for a powerful and user-friendly hosting platform that gives you plenty of options to customize your server, Cloudways is the perfect choice.
Plus, they offer a free trial so you can explore everything they have to offer before making a commitment. Why not start your trial now and see for yourself how easy it is to set up and manage your own cloud server?
If you're looking for other free trial hosting, check out this amazing list.