17 Best Shopify Themes for Clothing Ecommerce Store 2022
This post may contain affiliate links. Please read our disclosure policy.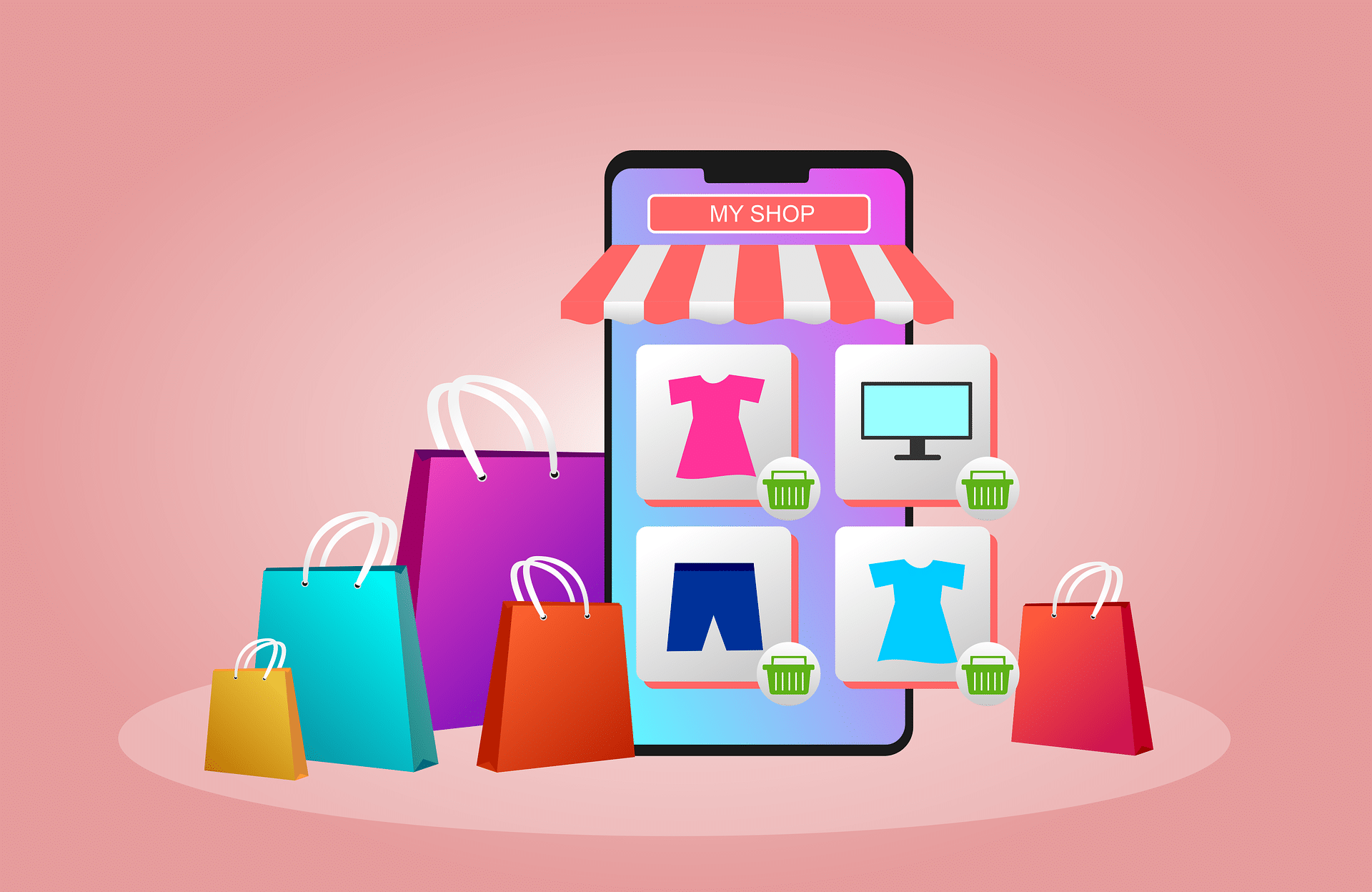 If you're looking to create a clothing store on Shopify, there are a few themes that will make your life a lot easier. In this blog post, we'll take a look at the best Shopify themes for clothing stores and explore how they can help you get started.
We'll also provide some tips for choosing Shopify clothing store theme. So, if you're ready to start selling clothes online, keep reading!
Best Shopify Themes for Clothing
Ella is a bright Shopify theme for clothing that is simple, minimal, but still fun. The theme adds a splash of color in the background, which is enough to brighten the page up, but not too much that it would overwhelm visitors.
It comes with minimal tabs at the top that act as quick guides, with the full menu accessible from the top left bar.
You can add your main products or business philosophy to the main page to let your customers know what your brand is all about.
It comes with over 24 homepage layouts so that you can choose the one best suited to you. This theme is constantly updated to help it adapt to all of the latest changes. It is compatible with Safri, Chrome, Firefox, Opera, and Edge browsers.
Download
Demo
---
If you want to keep it simple and make your website page products centric, then Belle is your theme.
As soon as your customers visit your page with this theme, they will have immediate access to your best-selling products, different categories, sales and much more.
It is straightforward, classy, and the perfect theme for fashion-based businesses. It comes in many different colors, page variations and sizes!
It comes in 4 different content layout options adaptable to all devices, so you won't have to worry about your desktop theme not translating to your phone.
This Shopify theme comes with 3 types of paginations so that you can set unlimited filter options to make searching for specific products easier.
You can add anything from headers, home pages, footers, shop pages, product pages and much more.
Download
Demo
---
The Wookiee Shopify theme is a diverse theme that you can customize and make your own. It comes with more than 80 prebuilt layouts and is jam-packed with dynamic filters to improve your user's shopping experience.
This is a product-centric theme, so what you're selling will become the main focus of your website.
There are 8 layout options for shop pages, 8 layout options for product pages, multiple header options, and over 100 content blocks to choose from.
You won't have to worry about mobile optimization with this theme because that is a guarantee.
There is no way any other business will have the same theme as your brand, thanks to the ultimate customization experience that this theme offers.
Download
Demo
---
With over 100 skins to choose from in this theme, you can make your fashion website chic, sleek and fun with the endless options of the Fastor theme.
Categorization is as easy a breeze with multiple templates available for how you wish to categorize your products and how many sections you want to add.
This is compatible with browsers such as IE9, IE10, IE11, Safri, Chrome, Firefox, Opera and Edge and is one of top-selling themes at ThemeForest. But don't let its popularity sway you because no customized theme is like the other.
You can add questions, products pictures, company memos, and so much more to spice up your homepages.
Download
Demo
---
Known to appeal to minimalists, Porto fashion Shopify theme is for those who want to keep it simple but with a splash of spice.
It comes with over 31 themes that are unique from one another and multi-faceted. It is truly an all-in-one package with better performance speeds and professional support like no other.
Porto is compatible with all devices and customizable, with sections ready to be added. You can build, modify and adjust this theme visually as much as your heart pleases.
It is regularly updated to ensure that you can stay up to date with what's trending and avoid any glitches or faults while using the theme.
Download
Demo
---
August is one of the best themes not just for clothing but overall niches. It runs smooth in Shopify app and has amazing features to add on your clothing store.
When you open the demo, you're greeted with  a simplistic design with a big hero banner. You can change colors, fonts, buttons and even customize add-to-cart buttons.
This theme is designed for swimwear but of course you can always use it on any purpose. You can choose from 8 different homepage layouts and 6 different product listings. You can adjust its header and footer. Moreover, this theme is absolutely responsive!
Download
Demo
---
Boyka is a great theme to start with if your clothing line niche is for the men. It has a great masculine color scheme best for men's clothing and accessories.
This theme is absolutely responsive, has a drag and drop builder, and a nice mega menu option. If you want to blog to share your thoughts about your products, this has a blog section where your readers will find your products more fascinating.
Download
Demo
---
Yanka fashion theme has a simple design that is responsive, SEO friendly, and compatible with any devices. It comes with slider and a beautiful megamenu to boost your media presence.
What I like about this theme is you can add a collection may it be the bestsellers, discounted apparels or new arrivals. Plus, it has also a blog section.
There are many fancy features in this theme and it's fast too. This theme is a great option for your clothing store.
Download
Demo
---
If you're a fan of fun transitions popping up as you scroll through your website, then Kalles theme may be the right one for you.
Static themes are great for those who want to play it safe, but risk-takers will greatly appreciate this theme.
It comes with over 30 demo designs, over 40 templates, more than 25 ready-to-use sections, device optimization, enhanced search functions, high loading speeds and everything and more.
It is the ideal lookbook style of design that will make your clothing the focus of your page.
Download
Demo
---
Gecko is the highest-concerting Shopify theme to help you take your clothing business to the next level.
With over 20 demo pages, 14 inner pages, 6 shop pages, 10 product pages and 28 sections, is there something you can't do with this theme?
You can add products to your homepage, along with a header of your best products or your business philosophies.
Its fast-loading, code optimized, and flexible design will help improve customer experiences and keep them coming back for more each time they visit your page and are met with nothing less than perfection.
Download
Demo
---
The name describes the theme perfectly because it comes with a feminine touch that is delicate, intricate and minimal.
Molla Shopify theme comes with 34+ layouts for homepage, 8 layouts for products, and more than 2 header layouts for you to choose from. And of course, this theme is fully responsive.
There are endless more features that you can add to this theme without making your page feel crowded, congested or overwhelming.
The clean designs will leave your page looking professional and optimal user experience.
Download
Demo
---
Shella is high-tech and clean design clothing theme that comes with over 100 pre-designed pages, including 36 layouts, 13 collection pages, 6 product pages, 7 blog formats, 4 gallery options, and much more.
You can add endless filters to make searching for products easier when customers visit your page and ensure that what you're selling is the center of attention.
You can add many transitions that pop up as your scroll or play as you browse to play around with and customize as you please.
You can also choose from the available variants or get techy and create your own for the ultimate customized look.
Download
Demo
---
Eva is a responsive eCommerce Shopify theme that has been designed with beautiful aesthetics and streamlined for easy navigation.
Whether you are selling clothes or other accessories, Eva will make your online shop look great and function even better. Of course the Drag & Drop supported modules and customizable design elements are always a plus for me when choosing a theme.
This theme is fully responsive and retina-ready. With one-click demo install, you won't say pass to this theme.
Download
Demo
---
With Elessi, you'll absolutely enjoy a truly unique eCommerce clothing store experience. Its features are designed to make it easy for your customers to find what they're looking for and buy it quickly.
This theme is fully responsive, optimized for speed, retina-ready, fully customizable and SEO optimized. It has a one-click theme installation so that you don't have to worry about where to start.
With Elessi 3, you can absolutely create an online clothing shop that looks great on desktop or mobile!
Download
Demo
---
Kala is a mulitpurpose Shopify theme and has a lots of demo for fashion, accessories and apparel. Let's not just talk about the demo, this theme offers a lot of customization!
It has actually 20 demo templates for fashion alone. You may also choose 5 product page styles that suits your clothing brand. Plus a lot to choose from header and footer designs. It really is flexible theme.
When it comes to committing to best user experience, Kala is the way to go!
Download
Demo
---
The last Shopify clothing theme that we will be reviewing is the Avone theme created with the intention of product promotion.
It comes over 33 homepage layout pages that are pre-designed, and you can select or modify as you please to fit your branding.
Everything is customizable, from the layout, fonts and colors to the sections, headers and footers. It comes with a built-in mega menu ideal for displaying multiple products and collections all at once.
The design is also mobile-optimized so that your page can look just as stunning and perfect on your phone as it does on your website.
Download
Demo
---
Looking for a Shopify theme that can be used for clothing and other purposes? Say hello to November!
November is a versatile Shopify theme perfect for any type of store. With 17+ pre-made demos, multiple header and footer options, 6+ collections, and 8+ product details pages, you can easily create a unique and professional online clothing store that stands out from the rest.
This also supports multiple languages and currencies, making it the perfect choice for global businesses. Plus, with features like smart megamenu, new/hot/sale labels, quickview, newsletter popup, countdown timer, and more, you can easily engage and convert visitors into customers.
So don't wait any longer – try November theme today!
Download
Demo
---
How To Choose The Best Shopify Themes for Clothing?
Shopify and other theme creators offer endless themes for clothing brands, but here are some things that will help you select the best option for you!
Choosing a website theme may be difficult because there are thousands of free and paid alternatives to download and purchase from theme shops.
The entire appearance, feel, and theme defines your website's style. This covers features such as the color scheme, layout, and style.
In essence, your website theme is a direct expression of your business and has an immediate influence on the experience of your visitors.
Good themes simplify search engines to interpret the material; therefore, altering a website's theme will typically impact a website's SEO.
Here are some elements to look out for when picking out a theme:
Design
Mobile Adaptability
Plugin Compatibility
Design
Most themes will provide a template library where you can look for pre-designed templates appropriate for many different types of businesses.
When reviewing the templates, be sure to select one that supports your purpose, ensuring that your clothes are the main focus of your website.
The goal of your company website should be to assist users in locating the information they require and achieving their objectives.
To do this, keep everything basic and tidy, with not too many animations or elaborate designs. You can also try checking what big businesses in your industry are doing.
This doesn't mean you should copy them; instead, you should look at their choices, see how they display their products and figure out which aspects could work for you.
Mobile Adaptable
Almost all popular modern-era website themes are responsive, but this does not ensure that they will give a fantastic mobile experience.
Look for a highly adaptable theme designed with conversion in mind. It should be visually beautiful and simple to use on both phones and laptops.
The majority of website themes on Shopify will include functional demos for you to test before purchase, so make sure to test them on mobile and tablet devices, as well as to see how your selected theme will translate.
Plug-in compatibility
A plug-in is a piece of software that you install on your website to add new features or functionalities.
There are plug-ins available on Shopify to assist you in creating membership sites, adding photo galleries, speeding up your site, and more.
Most popular themes should not have any plug-in compatibility issues. However, if you require a certain plug-in for your website, you should check the features to see whether it is compatible with Shopify.
You're Turn to Build Your Clothing Store
Now you have seen the best Shopify themes for clothing, it's your time to build your online store ( I know you can do it 🙂 ).
Even if you're an eCommerce store owner who's looking to create a clothing line, or you're a designer new to Shopify but can't decide on a theme, I hope our list of the best Shopify themes will helped you somehow.
These themes are not only visually appealing, but they also offer a wealth of features and options that will make it easy for you to showcase your clothing collection.