How To Get a Free Email Domain Using Zoho Mail in 2022
This post may contain affiliate links. Please read our disclosure policy.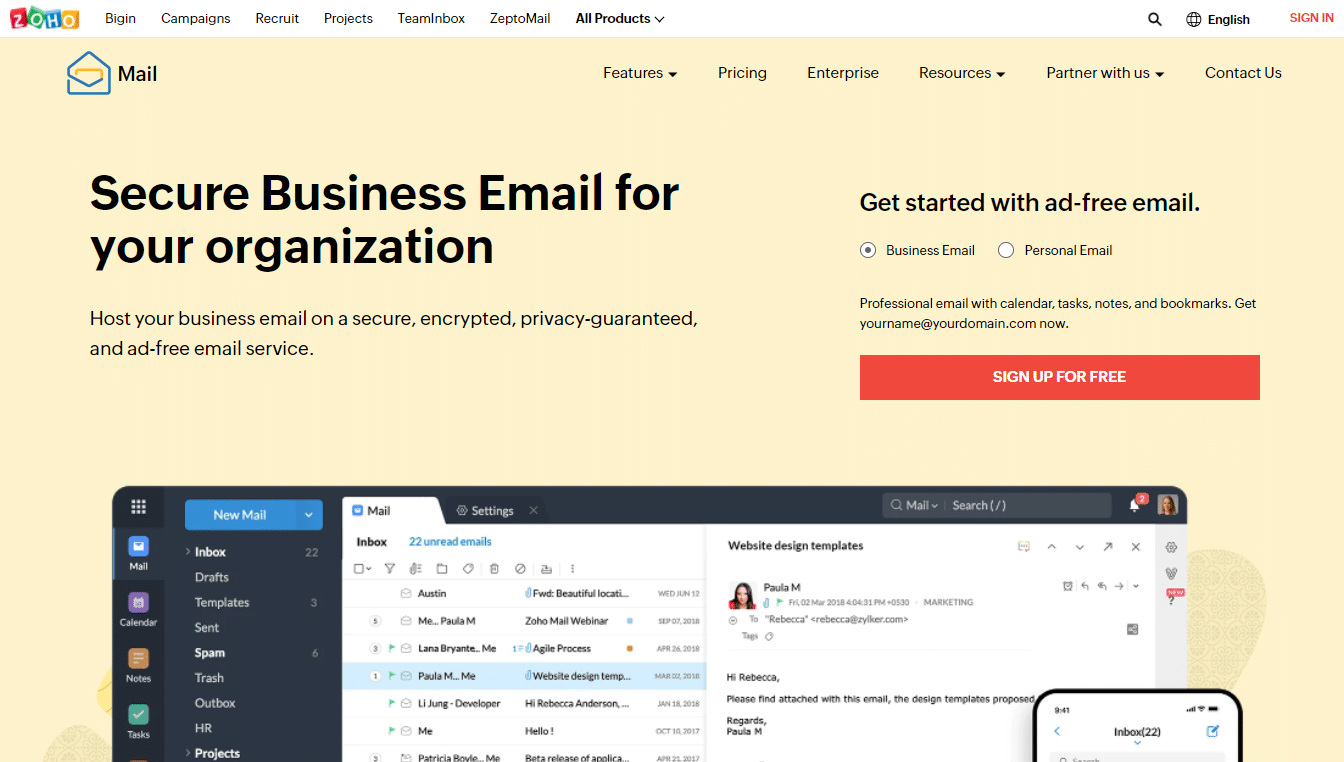 How do you like your email address customized using a free email domain? And it's absolutely free! Instead of using contactme@gmail.com, you will use your custom domain say for example contactme@YourOwnDomain.com? Sounds great right?
In this post I will guide you on how to get a free email domain for your custom domain and make your own business email address. Read on. 🙂
What is an Email Domain?
Every email address has two parts namely the username and email domain name connected in between by symbol @. For instance, contact@easyrocketstudio.com , contact is the username and easyrocketstudio.com is the email domain.
Here is another example of one of the most popular free webmail services: Gmail's free custom address (username@gmail.com) using it's own domain an email domain.
Why You Should Need a Custom Domain Email Address?
First and foremost, it is one of the many ways you can grow your brand and build trust. If you're doing business online, it is the formal way to connect with your clients.
You should be using your domain name and not a personal email domain from Gmail or Yahoomail.
How to Get a Free Email Domain for Your Custom Domain?
In this tutorial, we will be using Zoho Mail and configure it properly so that we can send receive messages using a custom email domain. If you'd like to have an inexpensive email hosting with bigger storage space, check out our comprehensive guide.
For starters, this is a great way to have a business email address.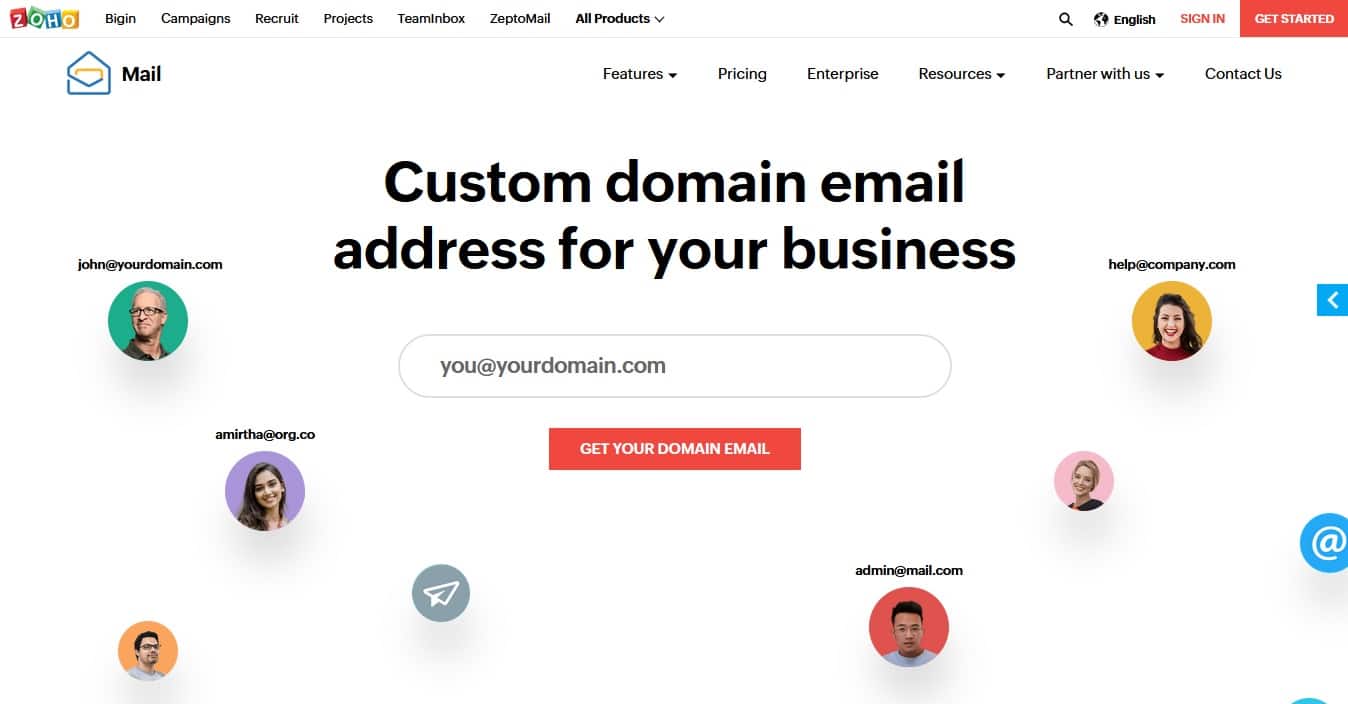 For this process to work out, of course, you need a custom domain. Meaning, you should have your own domain. If you don't have a custom domain, you can purchase on Namecheap for cheap. Zoho also offers a domain name registration.
Let's get started.
Step 1. Go to Zoho and Click Sign Up For Free
Be sure to choose Business Email. If you'll choose Personal Email, you will be using Zoho's email domain and not your custom email domain.
Zoho offers forever free plan up to five users, 5GB per user with 25MB attachment limit.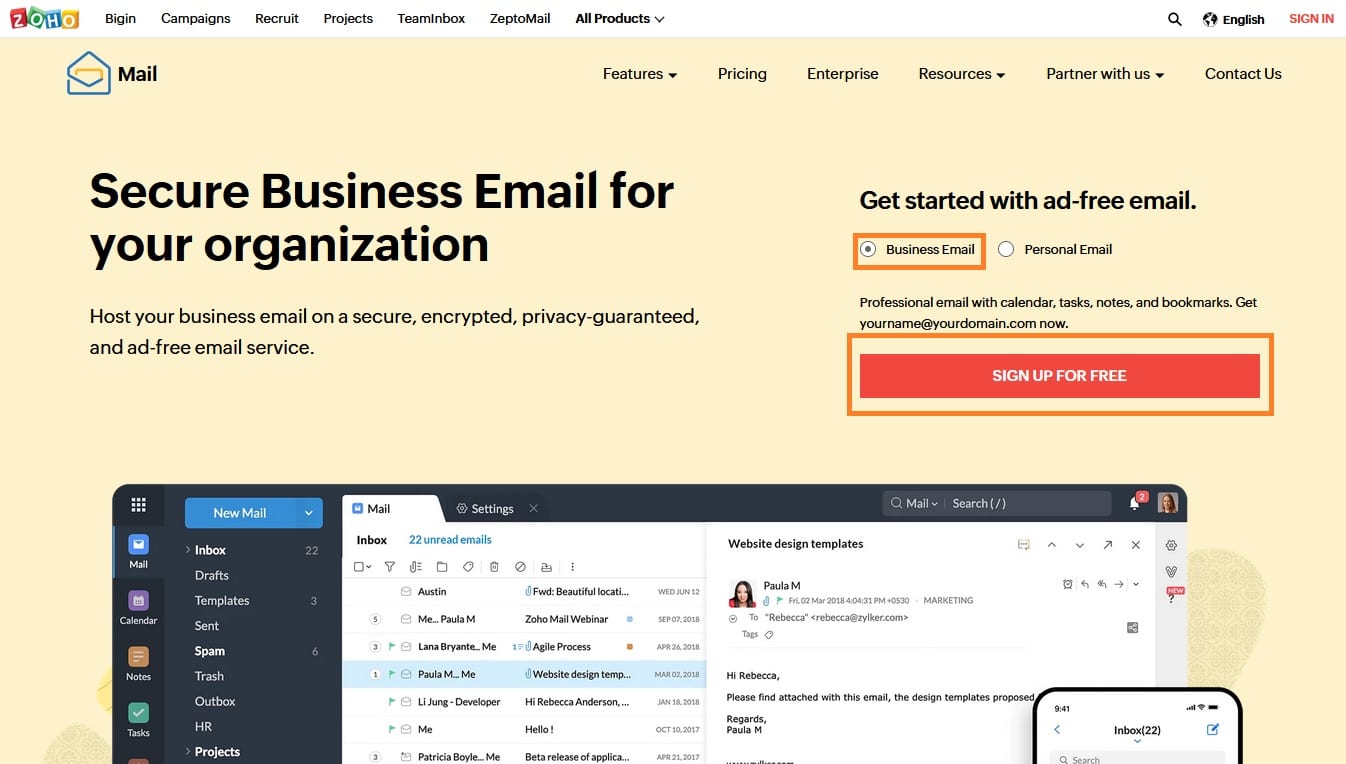 Step 2. Scroll down and you will see Forever Free Plan.
After clicking Sign Up for Free, you will be redirected to the pricing page. Scroll down and you will see Forever Free Plan option. Click Sign Up Now.

Step 3. Click Sign Up and Verify Your Account.
You should be able to verify your account via your email. Use a free Zoho email address using their email domain if you don't have an email yet.
You can also use your phone number to verify your account.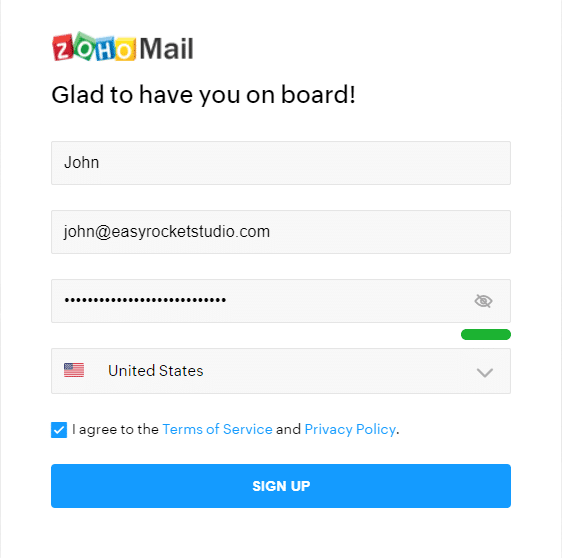 Zoho will send an OTP to your registered email you used to sign up. Just copy and paste it then hit Verify.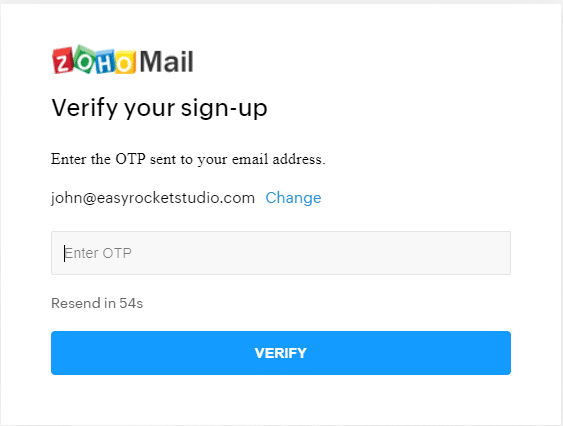 Step 4. Setup Your Domain Email.
After verifying your account, you will be headed to the page below.
If you now have your own domain, click Add Now. If you don't have, you can buy a domain from Zoho.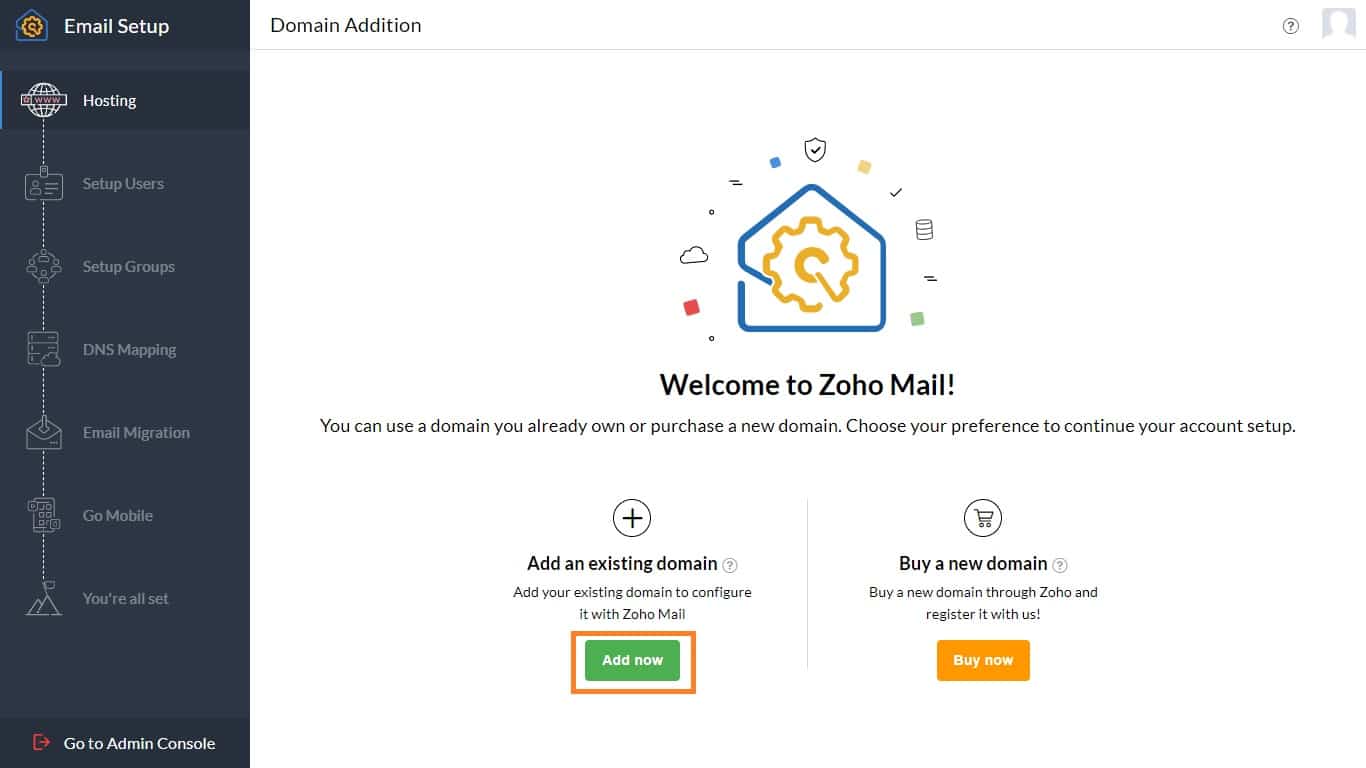 After adding your domain, verify it on your respective registrar.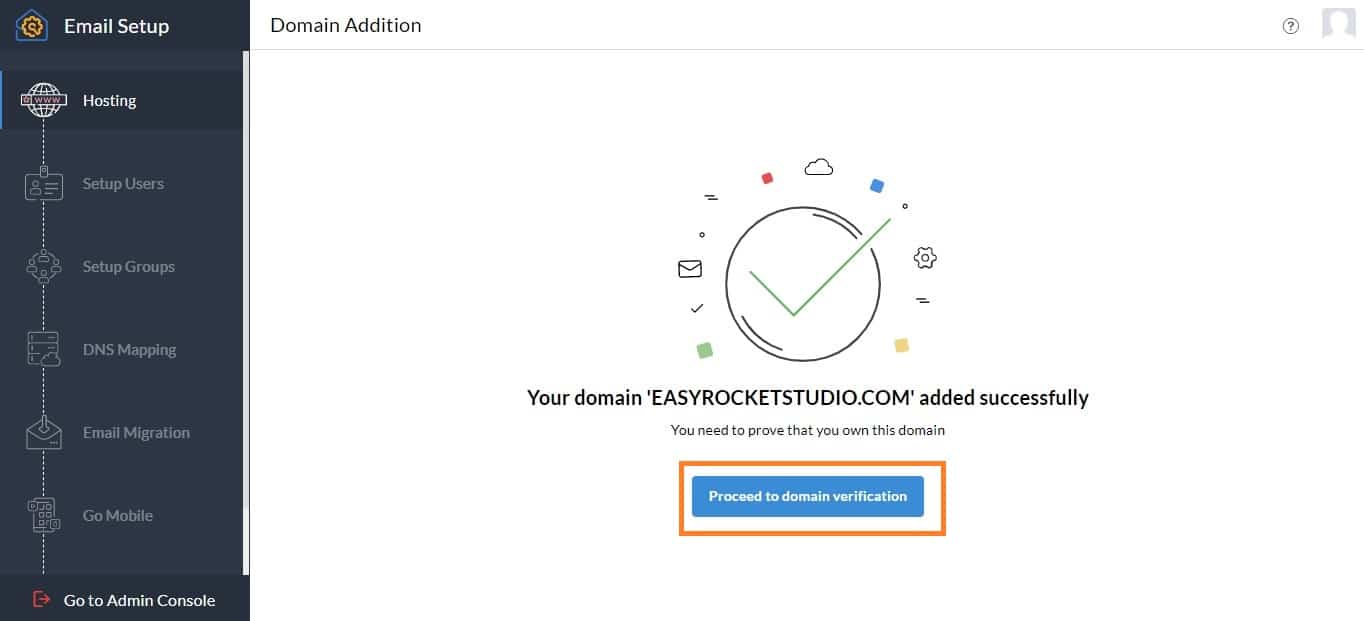 Step 5. Verify Ownership of You Domain
In this step you should verify ownership of your domain on your registrar by adding TXT record.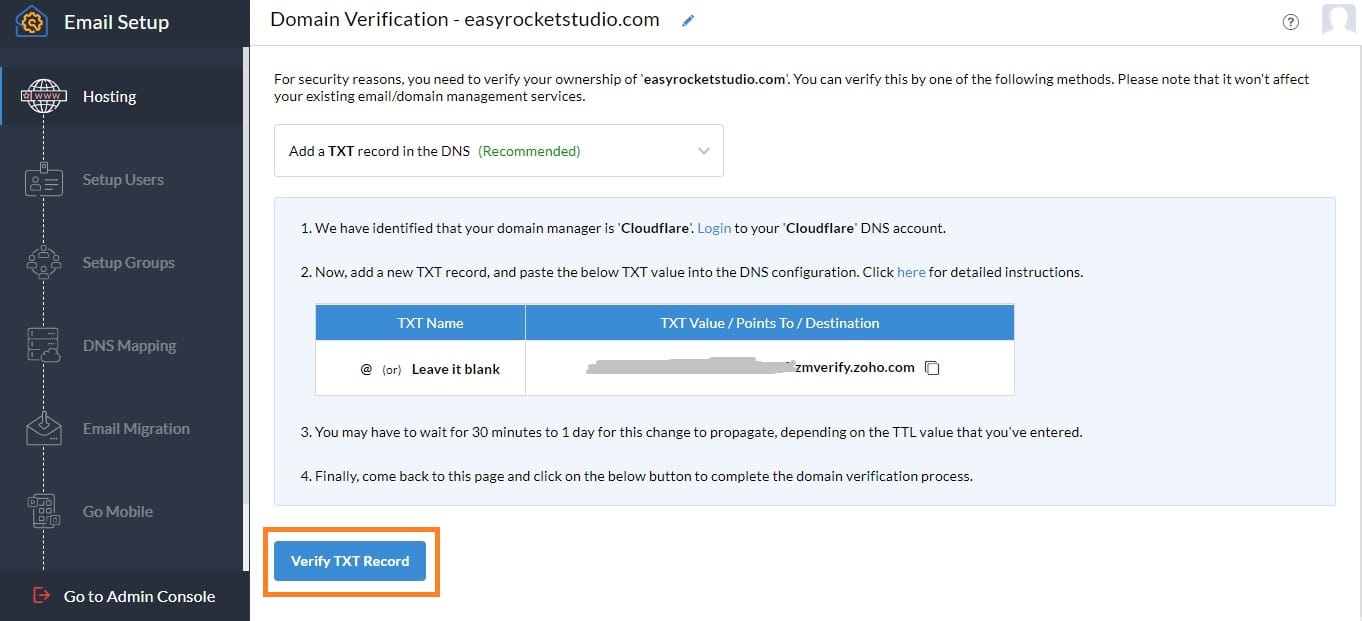 If you don't have idea on how to add TXT record on your domain registrar, check out the guides I've compiled below. If you still having trouble, you need to contact your registrar for assistance.
Check out the following links on how to add TXT record for your domain:
Now you're done with verification, setup your email address using your own custom domain. Click Create.
Take note of the username and password because you will be using that to log in to Zoho Mail. If you already have an email account on Zoho, it will automatically be added on your email address list.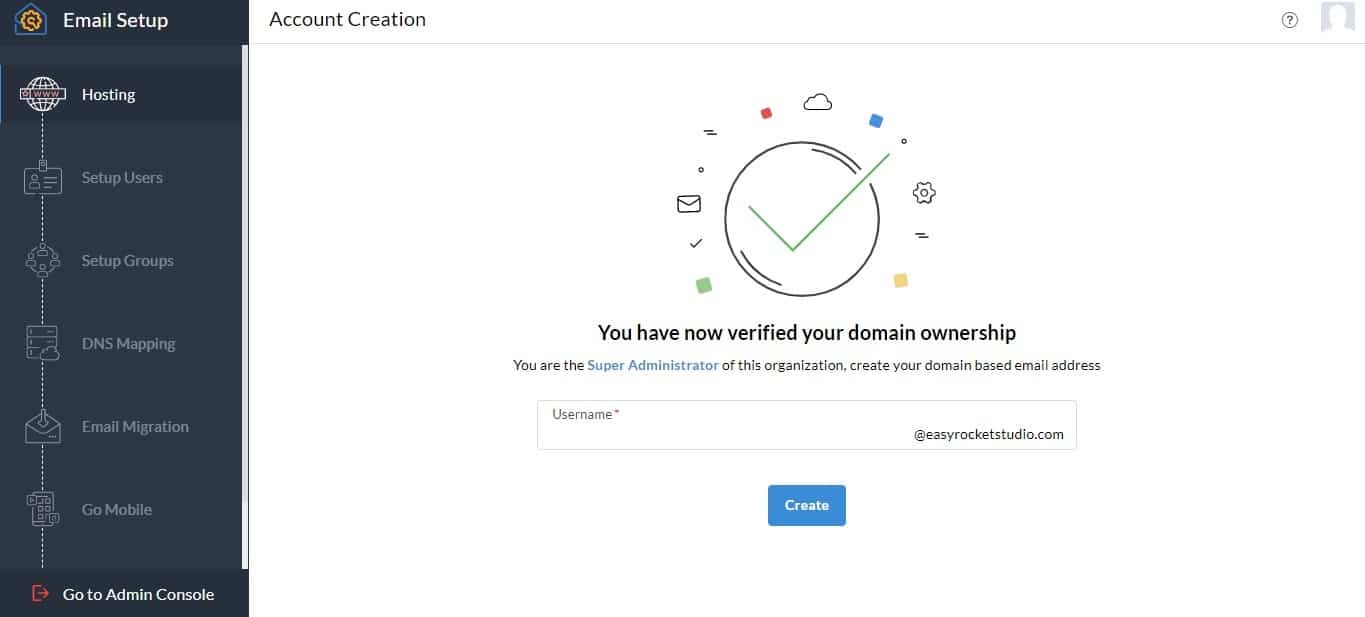 Step 6. Setup DNS Mapping.
For now, let's skip Setup Groups since it is unnecessary. We can do this later once we are done with the configuration if you want to add group for users. In this step, we will configure the DNS mapping to point your DNS to Zoho.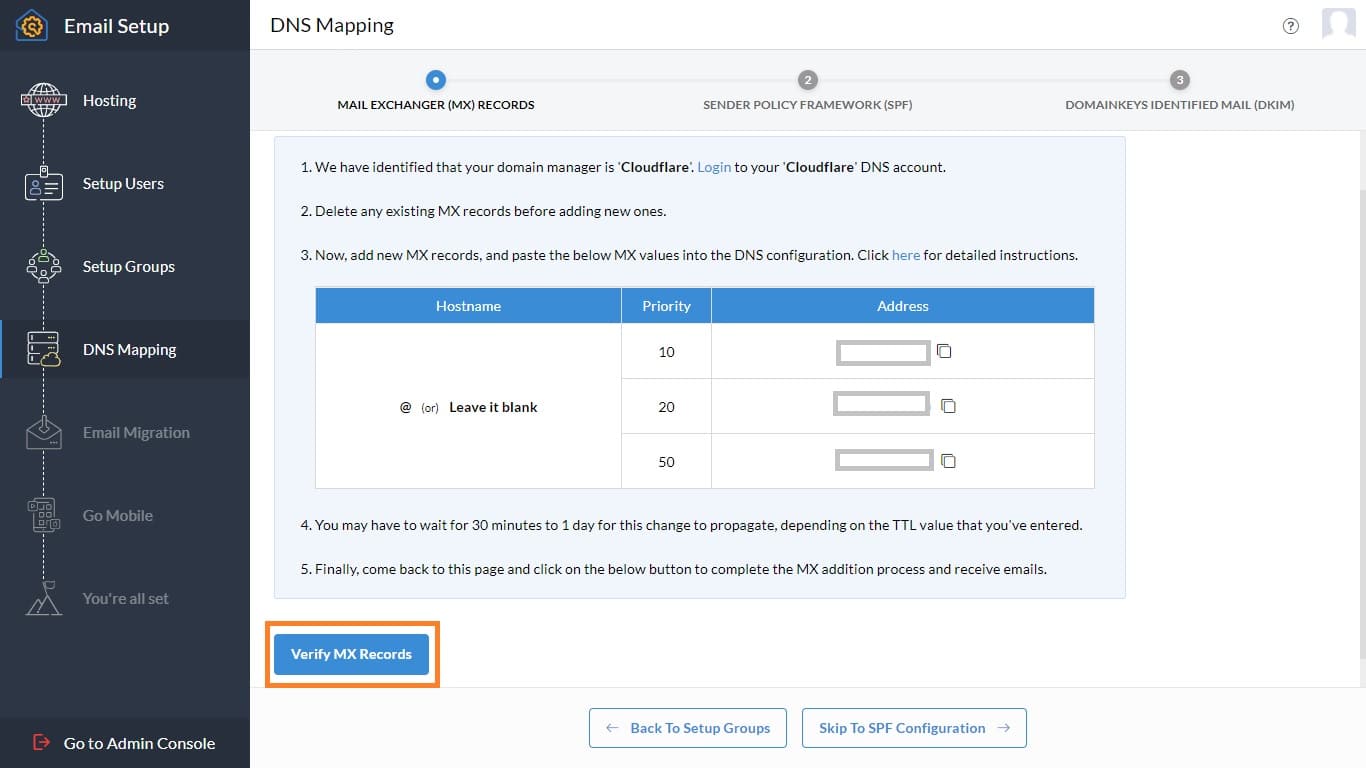 Check out the following links for detailed instructions on how to add MX record for your domain:
Once done, let's proceed to Sender Policy Framework.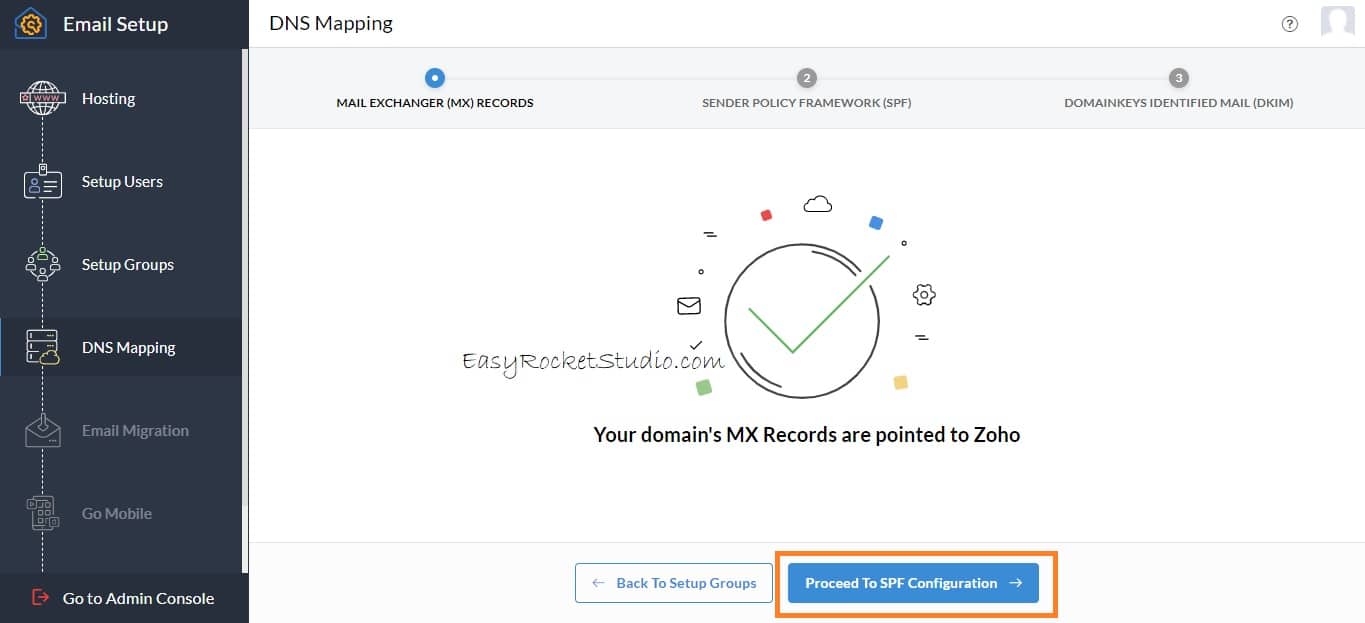 Add another TXT record to your domain and click Verify SPF Record.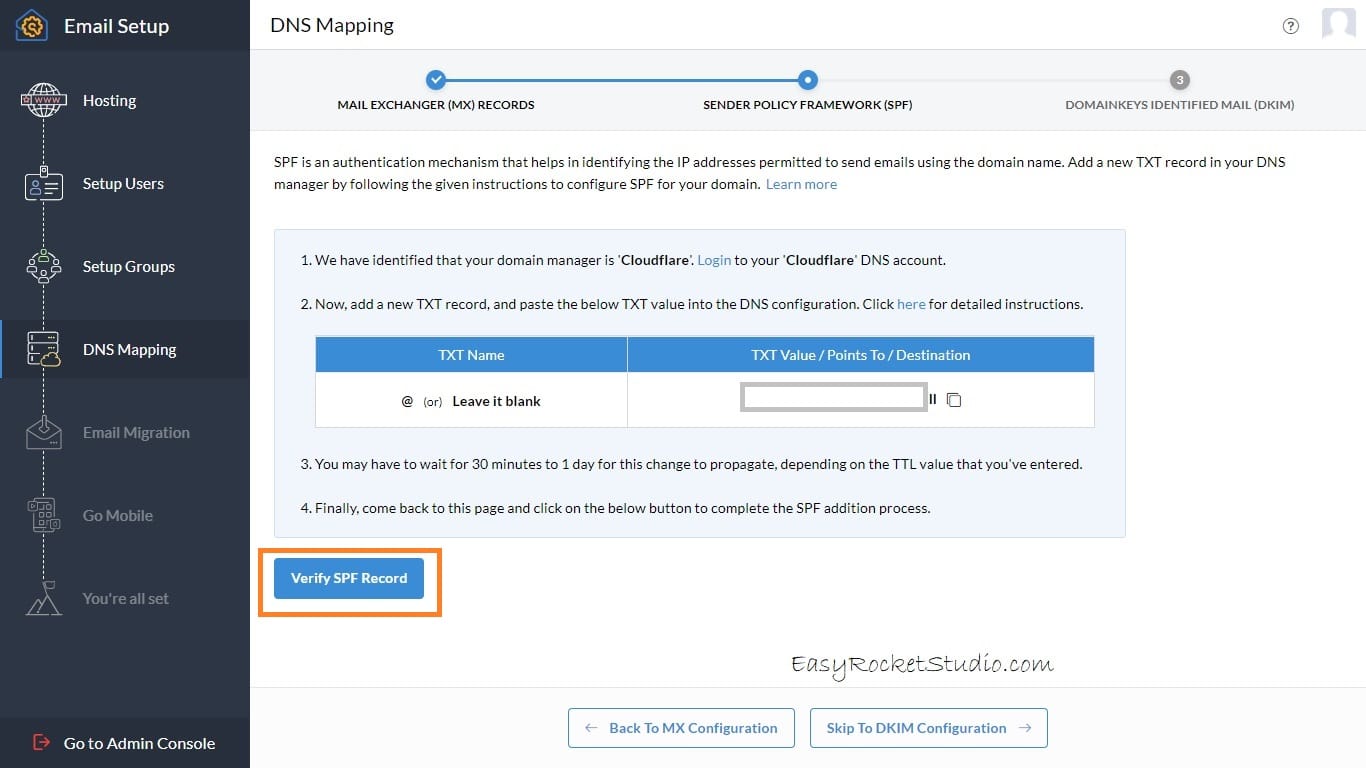 Once you are done with verifying SPF record, proceed to DKIM (Domain Keys Identified Mail) configuration.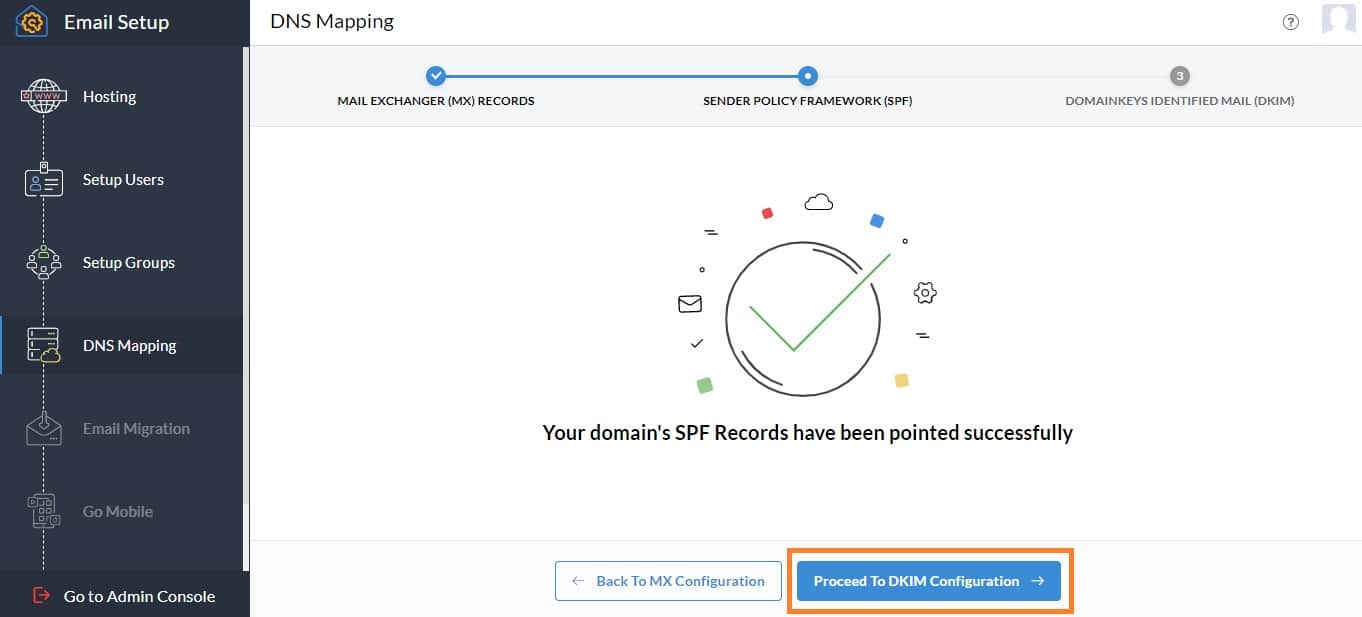 Add another TXT record to your domain and verify.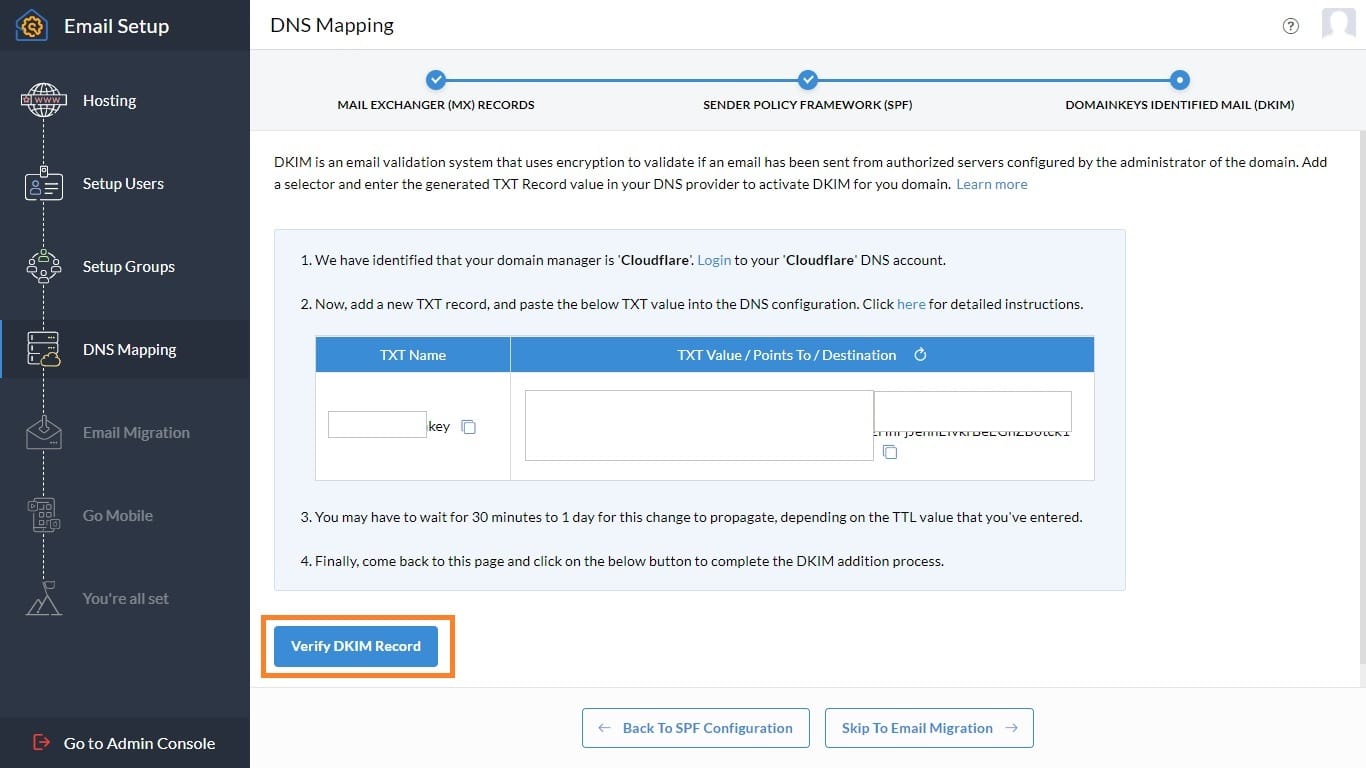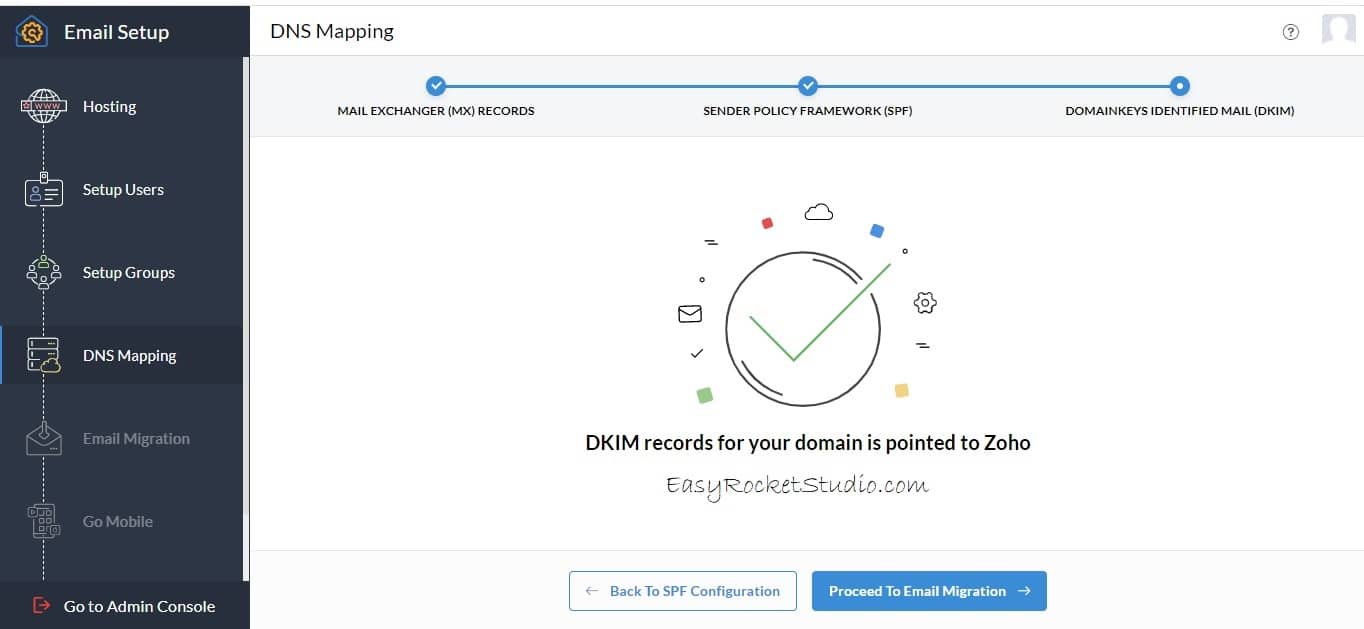 Step 7. Wrapping Up.
Email migration and Go Mobile can be skipped. For email migration, click here for detailed guide.
For Go Mobile, just use Zoho's mobile email app on App Store and Google Playstore.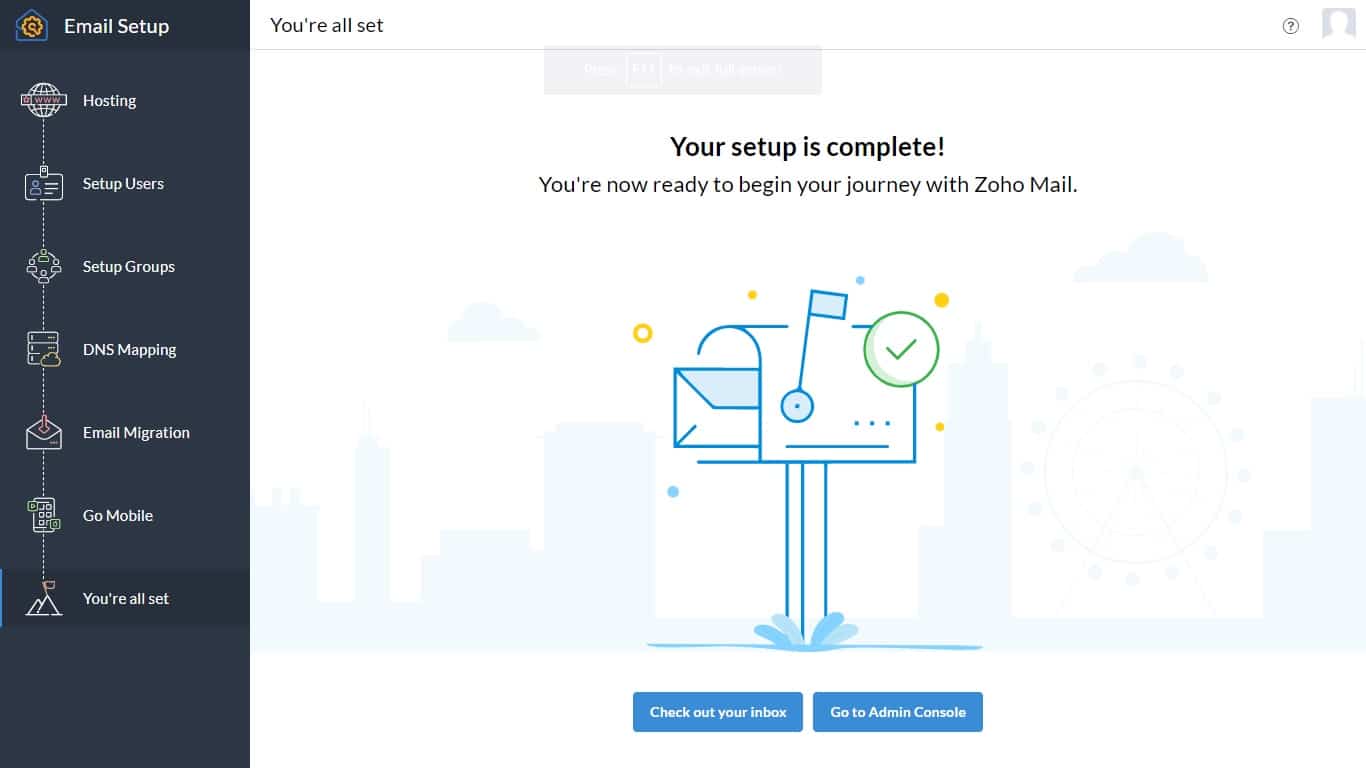 That's it! You are all set. You now have your free domain email hosting using your custom domain.
Step 8. Testing
I will be using a test email with a test message. Let's see if we configured Zoho properly.
Subject: This is a Test Subject from Zoho
Message: This is a Test Message from Zoho.
Using Zoho Mail to send a test message to AOL Mail:

Using AOL Mail to send a test message to Zoho Mail.
Subject: This is a Test Subject from AOLMail
Message: This is a Test Message from AOLMail

Success! We have properly configured Zoho Mail to be a free email domain!
Other ways to get a free email domain
1. Hostinger
Hostinger offers free email hosting with your custom domain name for every web hosting plan.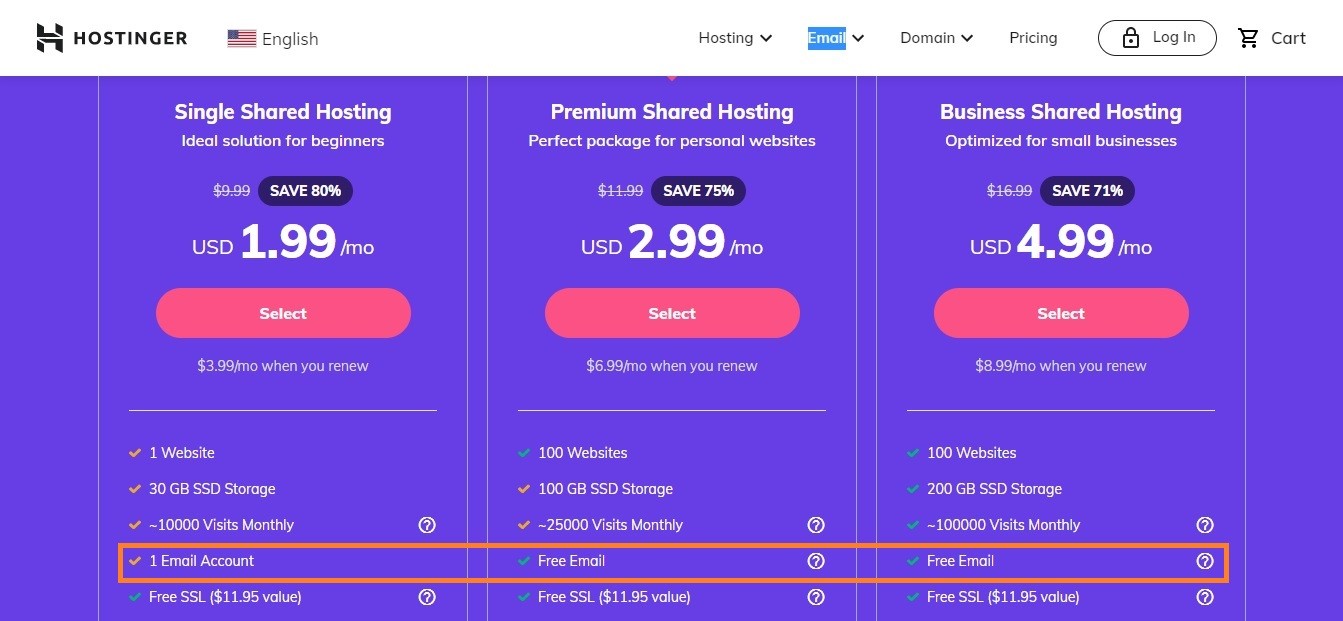 2. Hostpapa
Hostpapa has free email domain and hosting for their web hosting plan.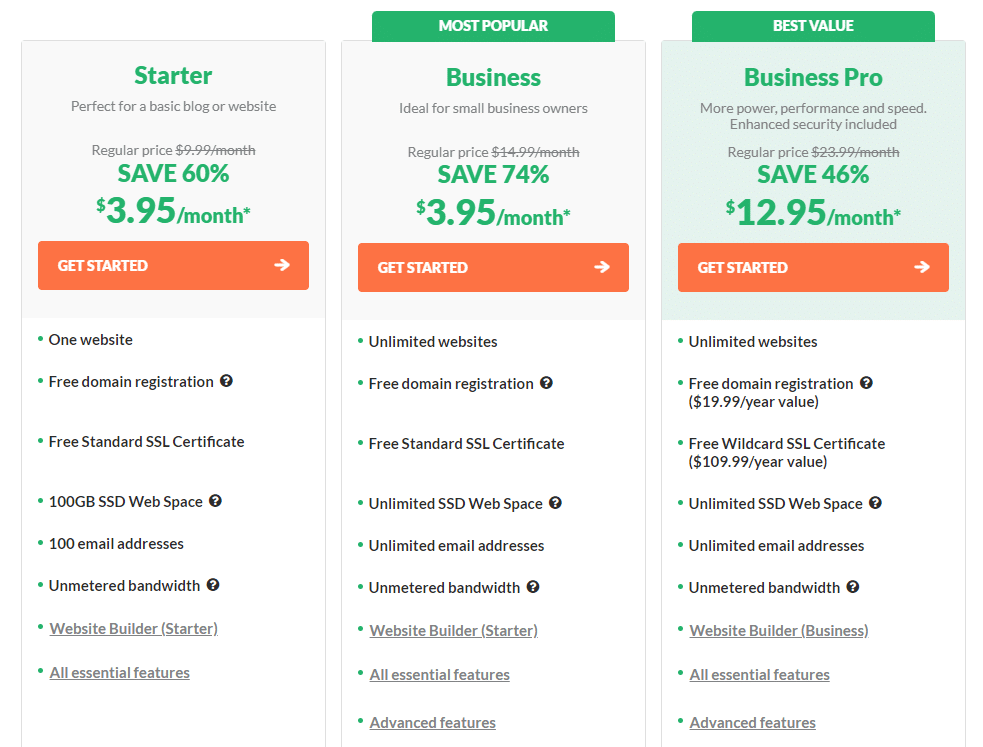 3. InterServer
InterServer offers unlimited free email hosting with its shared web hosting starter plan.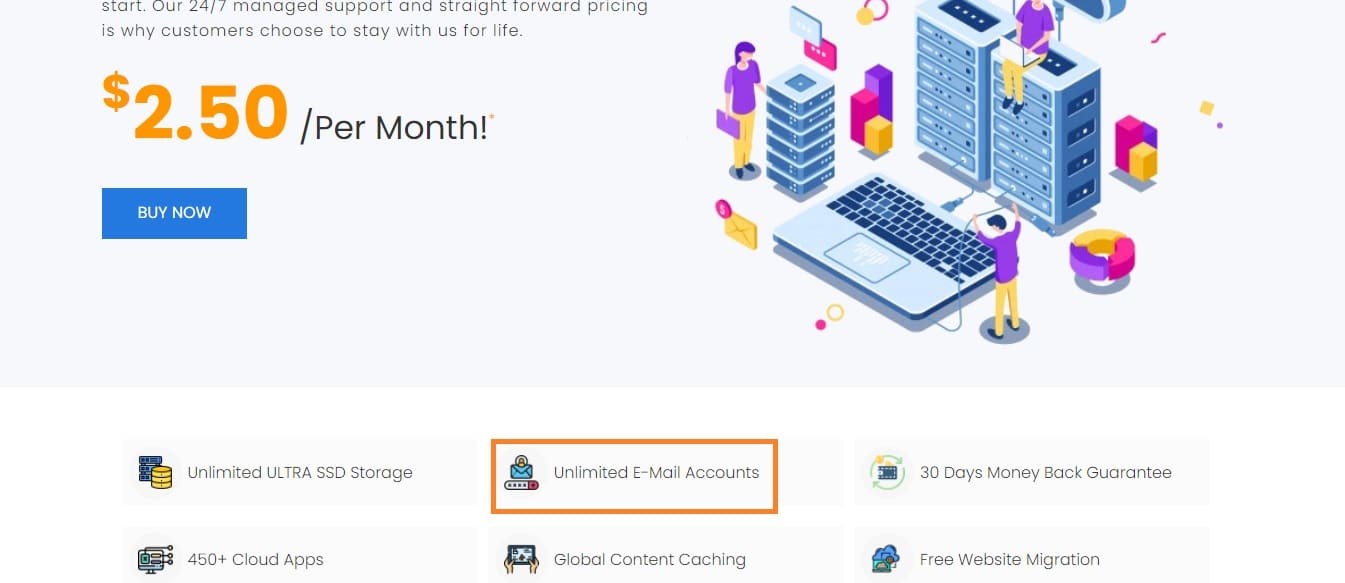 4. TurnkeyInternet
Free unlimited email is offered by TurnkeyInternet with its Linux cPanel Hosting.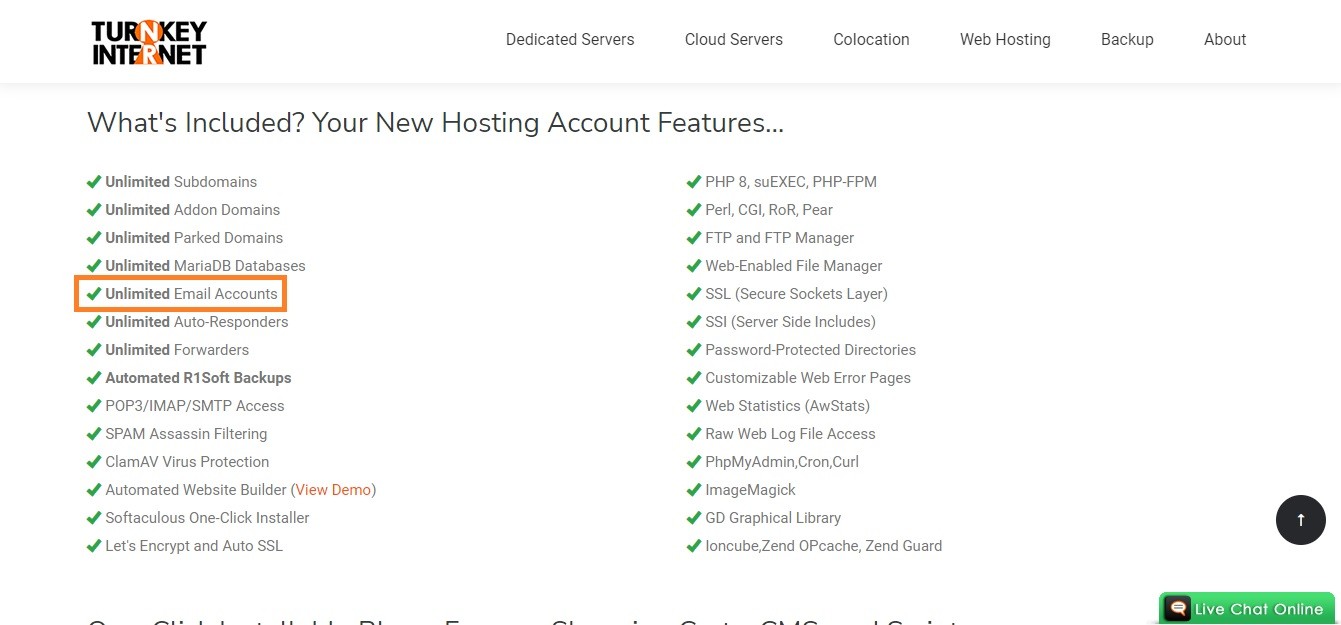 5. Bluehost
Bluehost also offers free email domain with their shared and WordPress hosting.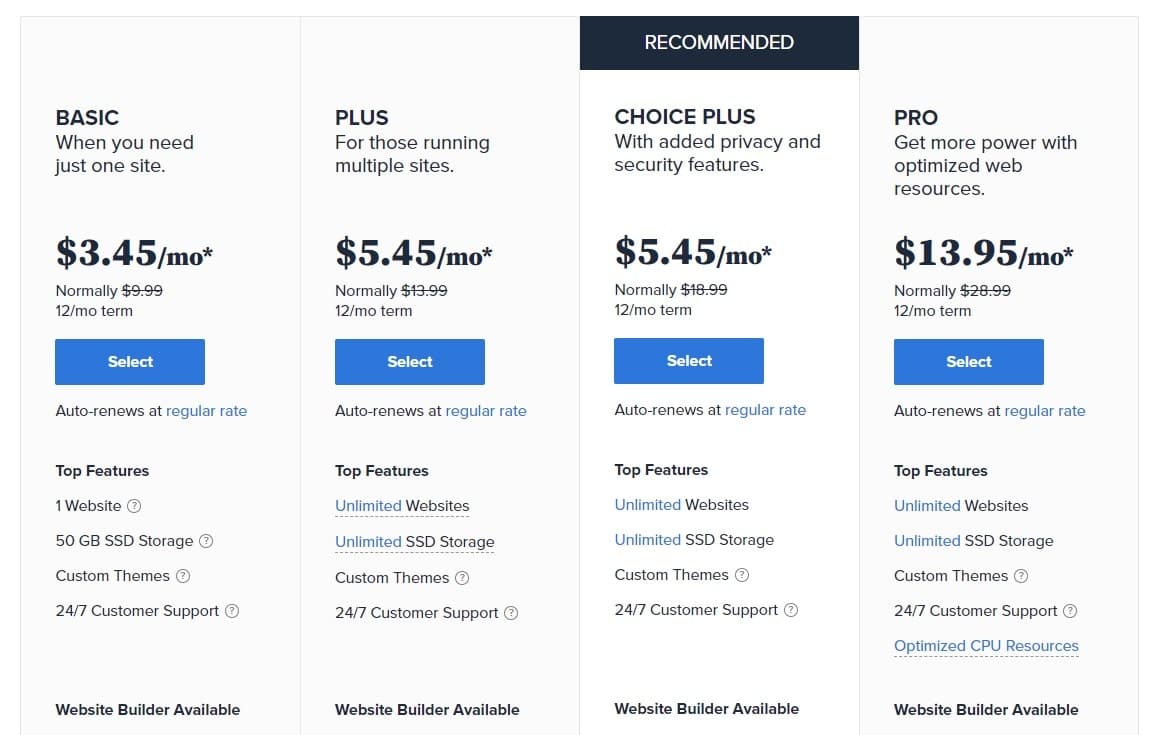 Frequently Asked Questions
How many email addresses can I add on Zoho?
Zoho offers five users for its free email hosting with your custom domain.
Is Zoho really free?
Yes. They also offer free email using their email domain @zoho.com
Is Zoho safe?
Just like other email hosting, Zoho secures your data in a fervent manner. All data are stored in the US data center by default.
How much disk space does free plan have?
5GB per user, 25MB attachment limit or a total of 25GB for all five users.
Conclusion
Now that I've taught you how to configure Zoho mail to host a custom domain, it's your turn to do it. If you don't have a custom domain yet and you are doing an online business, you should purchase one to grow and legitimize your brand.
If you're looking for a reliable and free email domain host, Zoho could be your answer. With Zoho Mail, you can create five email addresses with your own custom domain name. Plus, the interface is easy to use and navigate, so you can get started using your new email address right away.
What are you waiting for? Get started now and see how great your business can be with a professional email address that shows off your brand.